Join our exciting 'small group' set departure safari for a 12 day adventure through some of Tanzania's best know wildlife destinations. The safari starts in Arusha and ends in some relaxing beach time on the island of Zanzibar. We can of course add any additional regional flights you may need. Areas visited include:
Arusha
Lake Manyara
Serengeti
Ngorongoro Crater
Zanzibar
Day 1 - Arusha
On arrival at Kilimanjaro International Airport our representative will meet you outside the customs hall at the pick-up point and you will be transferred to Arusha Serena Hotel. Here you will spend 1 night on a dinner, bed and breakfast basis.

Resting at the foot of Mount Meru, the sprawling city of Arusha is known as the safari capital of northern Tanzania. It serves as an excellent base from which to explore the remarkably scenic surrounding area which includes majestic Mount Kilimanjaro, as well as the Manyara, Tarangire and Ngorongoro National Parks. Arusha is a good spot to take a day or two off from the safari circuit as it features a temperate climate and lush surrounds. Visitors can look forward to exploring the wildlife-abundant Serengeti National Park; the magnificent Arusha National Park; and taking on the challenge of climbing Mount Meru, Africa's fifth highest mountain.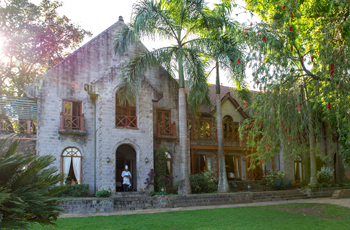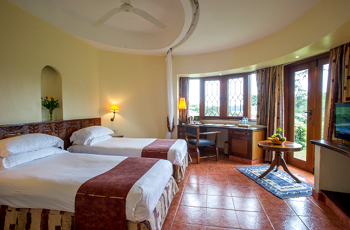 Day 2 - Lake Manyara National Park
After breakfast you will be transferred by road to Lake Manyara. Here you will enjoy a picnic lunch with a Game drive at Lake Manyara National Park. At 5:30 pm you will be transferred to Lake Manyara Serena Lodge where you will spend 1 night on a dinner, bed and breakfast basis.

Lake Manyara are situated on the east side of Lake Manyara National park. The park is especially known for its abundant of bird life. It has the biggest concentration of baboons in the world and it offers plenty of animal including buffalo, hippo, zebra, Masai giraffe, impala, hyena, mongoose, duiker and waterbuck.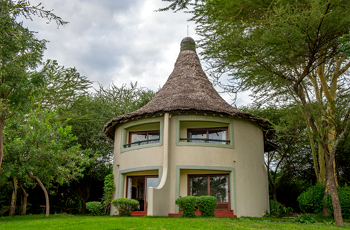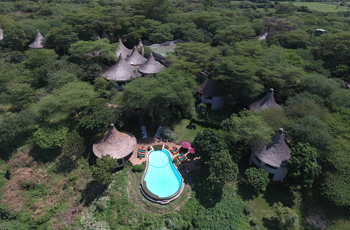 Day 3 – Central Serengeti
After breakfast you will be transferred by road to Serengeti National Park via Olduvai Gorge, where you will visit the Gorge and the Museum (Extra optional excursion), with an option to visit Masai Village for the cultural tour experience, (Extra optional excursion). Enjoy en-route game viewing. You will spend 2 nights at Serengeti Serena Lodge or Serena Mbuzi Mawe Camp on a dinner, bed and breakfast basis. Included is a picnic lunch.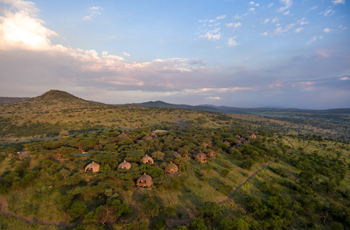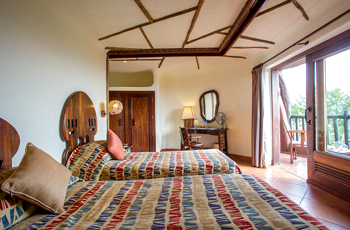 Central Serengeti is well known for its prime wildlife sightings. With its endless stretches of savannah-covered open plains and networks of rivers and streams makes this the most beautiful landscapes. The months of April to June and October to December is fantastic too see the herds of the Great Migration pass through the area. The Resident wildlife makes this part of the Serengeti a fantastic year-round destination.
Day 4 – Central Serengeti
Today after breakfast you will enjoy a full day game drive in the Serengeti National Park with a choice of hot lunch at the lodge or picnic lunch.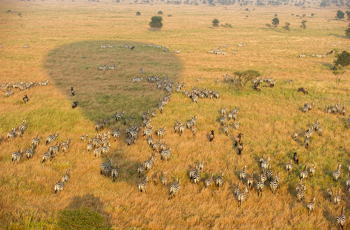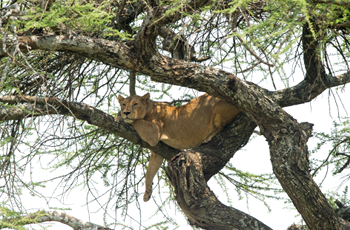 In the south central region you will find the Seronera River Valley which is one of the main attraction of the Central Serengeti. Here you will find an abundance of resident animals throughout the year. Lion and cheetah are common here, and leopard sightings occur regularly.
Day 5 – Lake Manyara National Park
After breakfast you will enjoy en-route game viewing in Serengeti National Park with a midday picnic lunch. You will then continue towards Ngorongoro Conservation Area via Malanja Depression passing through various Masai Villages. You will spend 1 night at Ngorongoro Serena Lodge or Ngorongoro Lions Paw Camp, which is located in the prime location at the crater rim, on a dinner, bed and breakfast basis.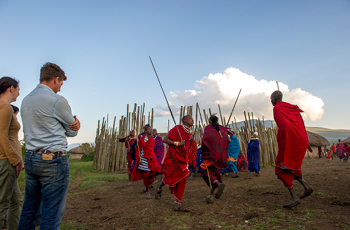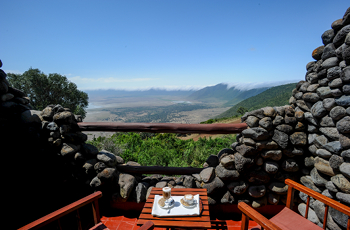 Day 6 – Ngorongoro Crater
After breakfast we travel to Ngorongoro Crater for 6-hour game drive where you will enjoy a midday lunch. At 3 pm we exit the park proceeding to Lake Manyara Serena Lodge or Kirurumu Tented Lodge, located on the prime location in Great rift valley, on a dinner, bed and breakfast basis.

Ngorongoro Crater offers a classic Big 5 safari experience in the unique setting of an ancient volcanic caldera. It is one of the most beautiful wildlife havens on earth, with its high concentration of wildlife it is known for its abundance of diverse animals. With breathtaking views there is no better place than the Crater rim to sit and contemplate the majestic views as the sun begins to set. At the end of an action-packed day you can also follow a gentle nature trail that loops around the Lodge through moss-hung glades and plunging ravines, take a guided walk to the Crater's rim, relax with a herbal massage, or watch as the burning sun sinks behind the mountains from a unique vantage point on the craggy heights of the Crater's rim.
Day 7 - Kiwengwa Beach, Zanziibar Island
After breakfast you will be transferred to Arusha domestic Airport via Great Rift valley and the African villages of Mto wa Mbu and Makuyuni. Here you will board your flight to Zanzibar just after midday.
On arrival at Zanzibar International Airport (at around 15:30) you will be met by our representative. You will then be transferred by road (approx 1h30min drive) to your beach front resort which is located on the east coast of Kiwengwa Beach in Zanzibar Island. Here you will spend 5 nights on an all inclusive meal plan at either Bluebay Zanzibar Beach Resort or Karafuu Beach Resort.

The village of Kiwengwa is situated on the island of Unguja. Nestled roughly half way between Nungwi and Chwaka. With its amazing white sands, crystal water and spectacular views this is just the place to relax or enjoy a host of water-based activities including snorkelling, diving, kitesurfing, and boating.
Day 8 to 11 - Kiwengwa
Enjoy your beach leisure and relax at your resort which is situated on the beach front, your resort offers a wide range of in house leisure facilities and you will also have choice, lots of extra excursion optional payable, Boat ride to the Indian Ocean, Scuba diving, Fishing trips, Water sports, Day tour of Historic Stone town, Visit fisherman village and many more choice of excursion.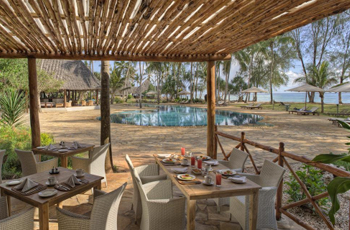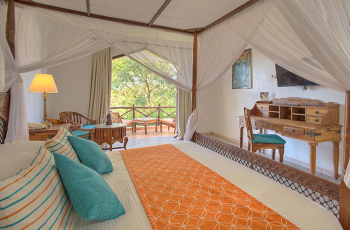 Day 12 – End of itinerary
After breakfast at 10:30 you will checkout of your room. You will have choice to deposit your luggage for storage at the hotel reception and continue using the resort facility up to the time of your of departure too the airport. (Allow at least 4 to 5 hours time before your flight time to be transfer to the airport).
The road transfer time from the resort to the airport is approximant 1 hour 30min, please be at checking counter 3 hours before departure time. Our representative will transfer you to Zanzibar Airport or Zanzibar Harbor for your onward Journey.
Safari Costs (Quoted in US Dollars)
Dates

Per person sharing a Double Room

Per person sharing a Triple Room

Single Room Supplement

Hot Air Balloon Safari in
Serengeti

06/01/2021 to 17/01/2021

4596

4272

732

540

20/01/2021 to 31/01/2021

4596

4272

732

540

03/02/2021 to 14/02/2021

4596

4272

732

540

17/02/2021 to 28/02/2021

4596

4272

732

540

03/03/2021 to 14/03/2021

3900

3624

648

540

17/03/2021 to 28/03/2021

3900

3624

648

540

07/04/2021 to 18/04/2021

3432

3204

324

540

21/04/2021 to 02/05/2021

3432

3204

324

540

05/05/2021 to 16/05/2021

3432

3204

324

540

19/05/2021 to 30/05/2021

3432

3204

324

540

09/06/2021 to 20/06/2021

4308

4020

672

540

23/06/2021 to 04/07/2021

4308

4020

672

540

07/07/2021 to 18/07/2021

4536

4212

732

540

21/07/2021 to 01/08/2021

4632

4296

792

540

04/08/2021 to 15/08/2021

4632

4296

792

540

18/08/2021 to 29/08/2021

4632

4296

792

540

01/09/2021 to 12/09/2021

4536

4212

732

540

15/09/2021 to 26/09/2021

4536

4212

732

540

06/10/2021 to 17/10/2021

4536

4212

732

540

20/10/2021 to 31/10/2021

4536

4212

732

540

10/11/2021 to 21/11/2021

3900

3624

648

540

24/11/2021 to 05/12/2021

3900

3624

648

540

08/12/2021 to 19/12/2021

3900

3624

648

540

22/12/2021 to 02/01/2022

5592

5178

0

540
Prices Include
All accommodation as per Itinerary
Meal Plan 6 Breakfast, 4 Picnic lunch, 1 Lunch, 5 Dinner
5 Days All Inclusive in Zanzibar
All transfers
One-way flight from Arusha to Zanzibar
Park Fees and all the Government Taxes
Game Viewing and all the excursions as per itinerary with the professional English speaking safari guide
Transportation on Safari vehicle with a pop-up roof
Luggage allowance 15kg per person in a soft bag
All Airport Transfers
Prices Exclude
Laundry
Item of Personal Nature
Travel Insurance, Internal or International Flight Ticket
Entry Visa to Tanzania
Return Flight or Boat Trip out of Zanzibar
Drinking Water
Gratuity & Tipping
Phone, Fax, and any other item which is not mentioned in the Itinerary
Masai village tour (Extra optional)
Visit to Olduvai Gorge Museum (Extra optional)