The third-largest conservation area in Botswana known as the Chobe region is located at the northernmost point of the country and shares its borders with Zimbabwe, Zambia, and Namibia's Caprivi Strip. The unassuming town of Kasane is the gateway to this diverse region perched on the banks of the mighty Chobe River. Pumping life into the Chobe region, the hippo and crocodile-infested river forms the border between Namibia and joins up with the majestic Zambezi River before heading downstream where it cascades over the great Victoria Falls.
The perfect way to experience the untamed waters of the Chobe River is to embark on a Chobe houseboat safari. Enjoy a relaxed and intimate safari as the houseboat glides across the river at a leisurely pace, offering endless views of the surrounding water and natural environment. Early morning boat rides, sundowner cruises and daily fishing excursions are also on offer to those who are staying on land but still wish to soak up the tranquil sights of the Chobe River.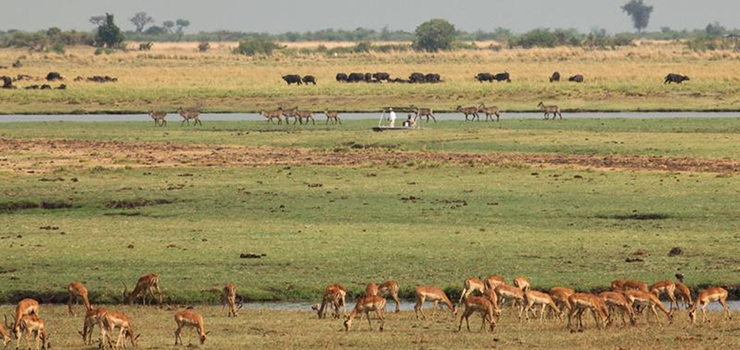 Moving from water to land, the Chobe National Park is the second largest national park in Botswana and is home to the largest concentration of Cape buffalo and elephant on the African continent. Due to its ecological diversity and profusion of spectacular wildlife, guided game-drives and bush walks are a must in the Chobe National Park.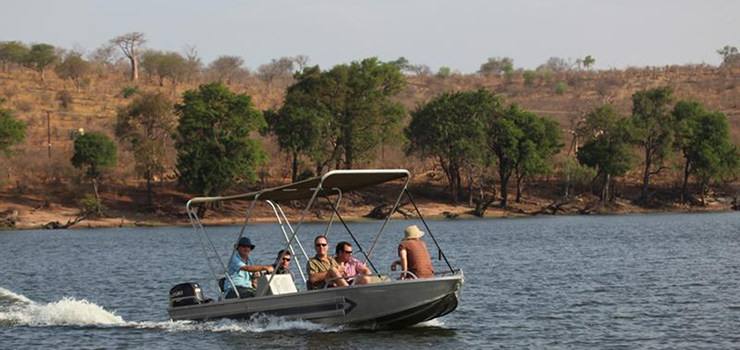 Like many regions in Botswana, Chobe area experiences a dry winter season and a wet summer season. Game-viewing is at its prime during the dry season (April-October) as days are pleasant and temperatures sit between 8°C/47°C and 27°C/80°F. The sparse vegetation and mild weather allows for an increased amount of game, including lion, African wild dog, and leopard to be spotted along the vast banks of the Chobe River.
The wet summer season (November- March) sees the Chobe region in full bloom. Here, the abundance of greenery and high temperatures averaging 17°C/63°F and 31°C/88°F, encourage calving season among antelope, a time when predators benefit. During the summer, over 450 bird species call this region home, making it a wonderful time to become a birder (if you aren't one already). From cranes, bustards, pelicans, and herons, to mighty fish eagles and colourful kingfishers that can be seen swooping into the river to fetch their food, the Chobe region is a birding haven.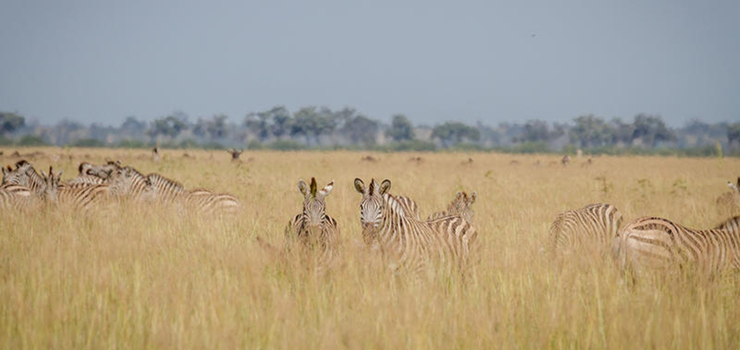 The Chobe region offers visitors many different accommodation options to suit particular needs. From luxury safari lodges along the Chobe River, to beautiful mobile tented camps in the Chobe National Park and more affordable game lodges in the town of Kasane. Depending on your budget and choice of location, each accommodation option lets you experience the Chobe region in a unique way.