Part of what makes tours and safaris in Africa an exciting adventure are the different modes of travel which are included in many of our safari itineraries. So, a travel plan might include a fly-in, privately guided safari, a self-drive segment, a day tour and a couple of connecting flights. Browse the links below for details on the different types of safari travel in Africa…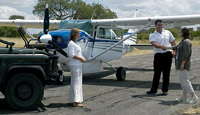 Fly In Safaris are ideal for covering distances quickly! Our fly in safaris include South Africa's Kruger Park, the Okavango Delta in Botswana, Zambia's South Luangwa Valley plus many other superb destinations.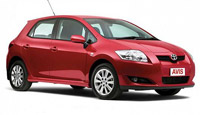 Self Drive Tours we offer include South Africa, Swaziland and Namibia where roads and infrastructure make driving yourself easy. Botswana is also a self drive option however previous African travel experience and some four wheel drive know-how are necessary.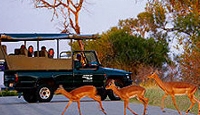 Scheduled Group Tours are perfect for solo travelers who wish to tour with other people. Group sizes range from 6 to about 15 people and, with an expert guide to lead the way, scheduled group tours are a fun and value-for-money way of exploring Southern Africa.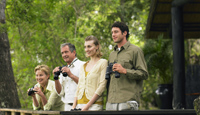 Private Guided Safaris with African Travel Gateway are tailor-made, escorted tours exclusively for you and your group. We ensure you are taken care of from the minute you set foot in Africa to your departure.