Since 1996 we at African Travel Gateway have been creating once-in-a-lifetime safaris for travellers from all walks of life! We combine our passion for Africa and its wild places with our experience of living and working on this chaotically beautiful continent. From this, we generate our excellent safari experiences that speak for themselves!
In the travel & adventure space, beautiful and contrasting destinations are pivotal to what we offer, but not more important than the people that make it all happen … Artificial intelligence may be the latest buzzword, but we still rely on genuine intelligence - our people are the secret ingredient in the making of our seamless tours & safaris! We are a small and dedicated team … below is a little of each of them:
Lize Enderstein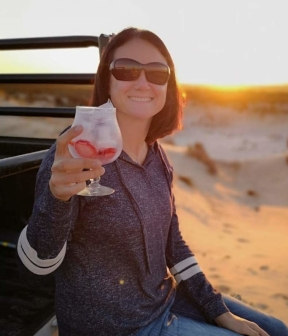 I started in the travel industry in 2004 and fell in love with Africa! Since then, I have visited Botswana, Zimbabwe, Zambia, Mozambique, and Namibia and have travelled extensively in beautiful South Africa. I am a Senior Consultant that specializes in FIT travel, luxury safaris and self-drive tours. I am passionate about my work, and a dedicated, and efficient person. I love to travel to meet interesting people, see exceptional wildlife, and experience different cultures. I live with my husband and two children on a farm outside Clanwilliam in the Western Cape … "Life is short and the World is wide."
Petru van Zyl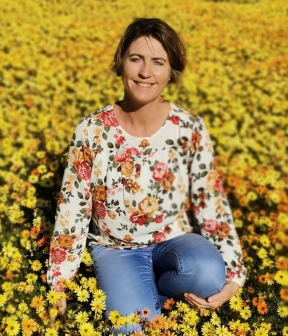 I started in the travel industry in August 1998 and have 21 years of experience as a travel consultant. I am a senior consultant that specializes in FIT travel, group travel, VIP clients, luxury safaris, and self-drive tours. I excel in handling complex itineraries in a professional and dedicated manner. I am passionate about travelling; has travelled extensively throughout South Africa, and visited Botswana, Victoria Falls, Zambia, Namibia, Mozambique, and Madagascar. I live on a farm outside Clanwilliam in the Western Cape with my husband, two children, and a variety of animals.
Bianca Gersbach
For as long as I can remember, I was passionately intrigued by Africa. Its beauty, diversity, colours and its people. I was born and grew up in South Africa and have always had a yearning to travel the beautiful areas on my doorstep. I joined African Travel Gateway as a junior consultant working under the guidance of some of African Travel Gateways' seniors and experienced travel designers. Since then, my passion for sharing my country with travellers has only grown stronger. As a tour consultant, I want to give each of my travellers a unique and unforgettable travel experience. I look forward to creating as many of these experiences as I can and at the same time continue to explore the regions of Southern Africa I am selling.
Debbie Henwood Tiffin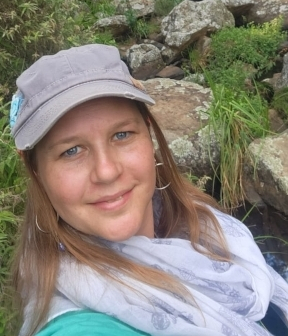 I began my journey in the travel industry in 2013, I grew up in Zimbabwe and have had the privilege of living and working in Botswana and South Africa as well as Zimbabwe. Through this, I have gained an extensive knowledge of Southern Africa. I love discovering places that are off the beaten track. Being involved in the travel industry means I can contribute to all kinds of wildlife conservation which is a cause close to my heart. Without conservation, we would have no places to explore. Two of my utmost favourite places are Lake Kariba in Zimbabwe and the Central Kalahari Game Reserve in Botswana.
Johan Radcliffe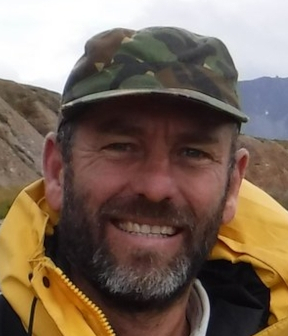 My wife & I founded the business in 1993 and have been involved with it ever since. Together we have travelled extensively through Southern & East Africa. My broad knowledge of travel through the region goes a long way in helping African Travel Gateway maintain a wide variety of quality and original authentic products. I also co-own Dirty Boots, an adventure travel publication and a digital indemnity/waiver platform called 1Tick. I am happily married with 2 children and live in Cape Town, South Africa. I am of the very fortunate few to have been able to convert my passion into a business. Family man, adventurer, entrepreneur and in that order.
Howard Spencer-Wilson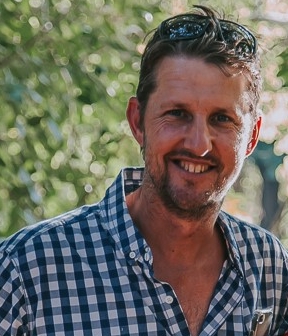 Married and with two (grown) children, I live in Hoedspruit - a small town on the mid-western edge of the Kruger National Park. Having grown up in South Africa, I quickly developed a passion for wilderness areas and conservation. After studying nature conservation and attaining field guide qualifications, I started out guiding in the greater Kruger Park area. In 1999 I joined African Travel Gateway as a co-owner and general manager and have stayed involved in the day-to-day running of the business ever since. My love for the outdoor life has led me to many obscure corners in the Southern African sub-continent and still regularly guide primitive wilderness trails in the Kruger National Park.
How We Work
Once you have made contact with us, you will be paired with one of our expert travel consultants who will communicate with you directly in putting your safari itinerary together. Once you are happy and wish to book your consultant will guide you through the booking procedure and our terms & conditons. Your consultant will remain your point of contact through the planning & booking process as well as when you are in country on safari.
Industry Affiliation
African Travel Gateway is a proud member of the following tourism organizations, and is insured by SATIB (Safari and Tourism Insurance Brokers):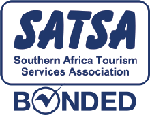 SATSA stands for the Southern African Tourism Services Association, and as such is largely recognized as the most respected tourism governing body in the region. Being "bonded" with SATSA our clients get the insurance that will respond to any valid claims for compensation against forward deposits lodged with a member that has been placed into involuntary liquidation. Some peace of mind for our clients.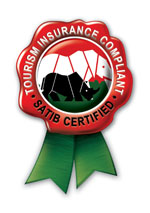 African Travel Gateway is insured by Safari and Toursim Insurance Brokers (SATIB), and our seal of approval testifies to the fact that African Travel Gateway's insurance complies with minimum tourism industry requirements and with the EC Directive on Travel Trade Act. As part of our insurance, we have access to the SATIB24 Crisis Call Facility