When Did It Start ...
Established in 1996, African Travel Gateway is one of the first and most successful travel websites for Southern and Eastern Africa. So wether you are looking for a safari, golfing, car hire, flights, hotel accommodation, guest houses, hot air ballooning, day tours, adventure tours, luxury trains, road transfers or a carefully constructed combination of the above - Then you have come to the right place!
What We Do ...
At African Travel Gateway, we draw from our combined considerable experience of actually living & travelling in Africa, to provide sound advice on what destinations and adventures would best speak to you! We take your unique needs & ideas of a safari experience in Africa, and best match it with the reality on the ground!
Meet The Team ...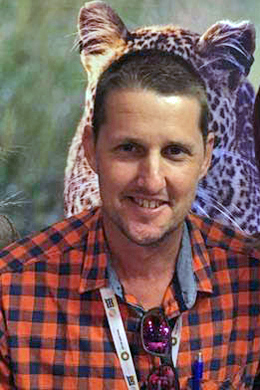 Howard Spencer-Wilson – General Manager
Howard joined the business as a co-director in 1999, and is now the general manager of the company and its operations. Howard has travelled through most of Southern Africa as well as East Africa & Europe and other parts of the world. His back ground is that of Field Guiding & Nature Conservation and is still involved in freelance field guiding in the Greater Kruger National Park area. He is married and has 2 children and lives in Hoedspruit, Limpopo, South Africa.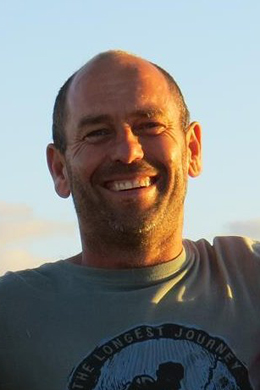 Johan Radcliffe – Financial Manager
Johan founded the business in 1996 and has been involved with it ever since. Johan has travelled extensively through Southern & East Africa as well as through south-east Asia and South America. Johan's role in the business is that of book keeping & marketing. His extensive knowledge of travel through the back end of the 'dark continent' goes a long way in helping African Travel Gateway maintain a wide variety of product. He is married and has 2 children and lives in Cape Town, South Africa.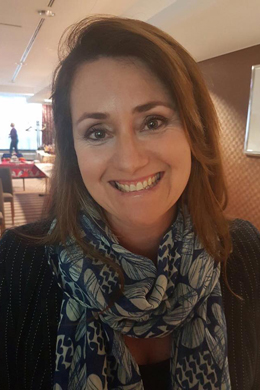 Esna Theron – Sales & Marketing
Esna comes with 15 years' experience in the travel industry, especially in the self-drive, FIT and group markets. She has travelled throughout South Africa, Namibia, Zanzibar and Europe. Esna's role at African Travel Gateway is sales & marketing and with her level headedness, good grasp of social media and enthusiasm, she fills her position very professionally and so doing creates a great working environment for the rest of the team. Esna lives with her husband and two children in Cape Town, South Africa.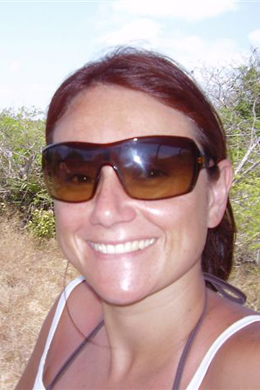 Lize Enderstein – Tours Consultant
Lize joined African Travel Gateway when Wydah Tours became part of African Travel Gateway. She has more than 9 years' experience in the tourism industry and has traveled to Botswana, Zimbabwe, Zambia, Mozambique and South Africa. Lize is a friendly and efficient person. She fills the role of a very competent senior consultant, and has good experience in all aspects of our products, be it arranging safaris for individuals or groups, As such is a good asset to any tour operator. She lives with her husband and two children on a farm outside Clanwilliam in the Western Cape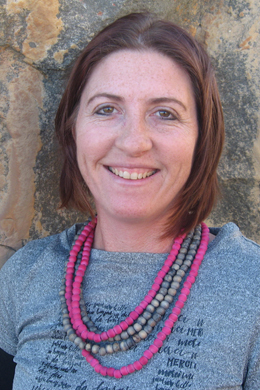 Petru van Zyl – Tours Consultant
Petru brings 14 years of experience to the table and joined African Travel Gateway in March 2012 when Wydah Tours became part of African Travel Gateway. Petru, a senior consultant specializes in FIT travel, Group travel, VIP clients, Luxury Safaris and Self-drive tours and excels in handling complex itineraries in a professional and dedicated manner. Petru is passionate about travelling and has traveled widely visiting Botswana, Victoria Falls, Zambia, Namibia, Mozambique, Madagascar and extensively in South Africa. She is married with two children and also lives on a farm outside Clanwilliam in the Western Cape.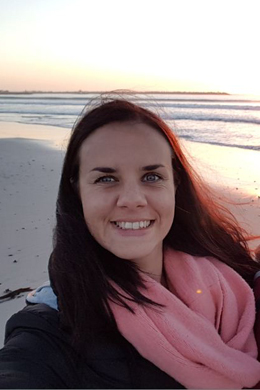 Stephanie Louw – Tours ConsultantStephanie joined the African Travel Gateway team in 2017 after 5 years in the food styling, content writing and media industry. Based in Cape Town, she's got an eye for detail and enjoys planning and organizing! Outside of work she loves adventure sports and playing tourist in her own city, Cape Town, with her husband and 2 kids.
Industry Affiliation
African Travel Gateway is a proud member of the following tourism organizations, and is insured by SATIB (Safari and Tourism Insurance Brokers):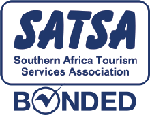 SATSA stands for the Southern African Tourism Services Association, and as such is largely recognized as the most respected tourism governing body in the region. Being "bonded" with SATSA is an insurance for our clients that will respond to any valid claims for compensation against forward deposits lodged with a member that has been placed into involuntary liquidation. Some peace of mind for our clients.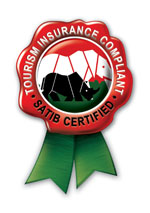 African Travel Gateway is insured by Safari and Toursim Insurance Brokers (SATIB), and our seal of approval testifies testifies to the fact that African Travel Gateway's insurance complies with minimum tourism industry requirements and with the EC Directive on Travel Trade Act. As part of our insurance, we have access to the SATIB24 Crisis Call Facility

African Travel Gateway is a member of Safari Bookings, on which we display and sell a number of a safaris & tours