Characterised by its wild beauty and golden grasses, the Kalahari is the large semi-arid plain that occupies most of the land in Central Botswana. Spanning across 930 000km², the vast concessions of the Kalahari support a great variety of wildlife that merge with Namibia's coastal desert, The Namib, and extend as far as South Africa's Northern Cape region.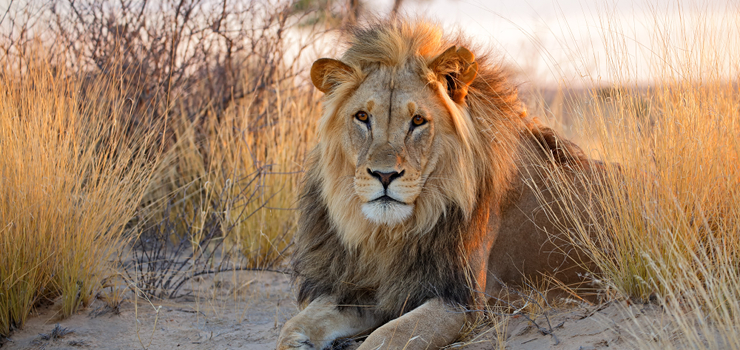 With its intriguing name, "Kalahari" is derived from the Tswana word "Kgala" or "Kgalagad" meaning 'the great thirst' or 'a waterless place'. Not only does this give one an indication of the harsh, desiccated land the Kalahari is famous for, but it epitomises scenes of the wide-open skylines and sounds of silence prevailing across this desert-like landscape of Botswana. What is surprising to many, is that the Kalahari is not classified as a true desert due to the substantial amount of rain (50-100mm) it receives every year. This means that the Kalahari distinctly experiences an annual wet and dry season. The wet summer season occurs between November and March, while the drier winter season falls between April and October. The only part of the Kalahari that is known as a true desert is the South Western section that receives little or no rain throughout the year .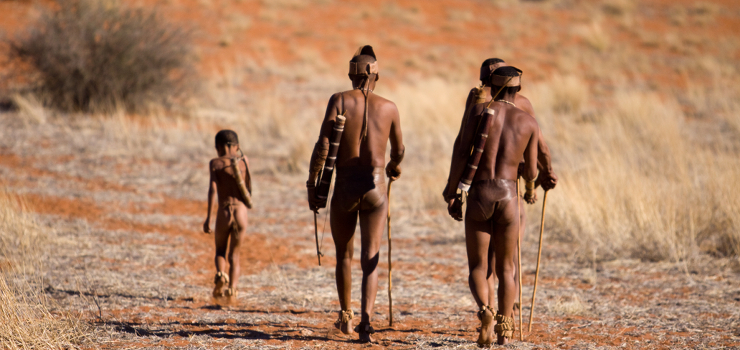 The best time to visit largely depends on the types of activities you wish to do and the landscapes you hope to see. To experience the Kalahari in full bloom, with forests of Acacia trees, flourishing wildflowers, and dense areas of Mopani, the wet summer season is the time to go. Although it receives most of its annual rainfall during the wet season, summer in the Kalahari is extremely hot with daily temperatures often surpassing the 30°C/90°F mark. For an array of game viewing spectacles, a trip to the Kalahari during the dry winter season is a must. Here, the thick vegetation begins to thin out and animals such as the brown hyena, bat-eared fox, cheetah, and the renowned black-maned Kalahari lions, are forced to focus their foraging efforts around diminishing surface water. Winter temperatures are mild and comfortable usually sitting around 26°C/75°F during the day, while evenings tend to be chillier sometimes falling below 0°C/32°F.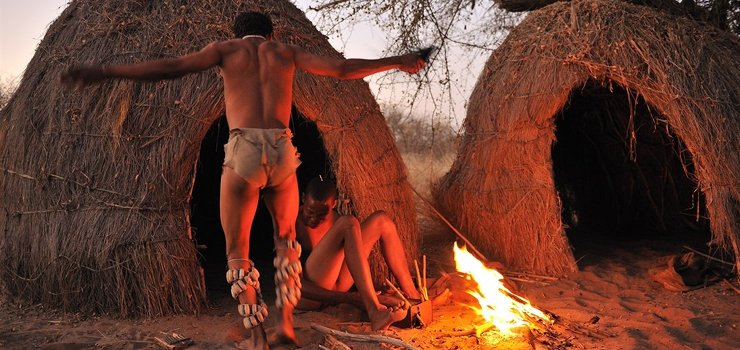 Perched under a blanket of stars that light up the night sky, with the crackling sounds of your camp fire and the echoing roars of lions patrolling in the distance, a remote mobile safari is one of the most amazing ways to take in the sights and sounds of the Kalahari. Soaring through the sky on a picturesque helicopter flight is another way to experience the natural beauty of this lunar landscape. Other activities range from guided game-drives and cultural tours, to birding excursions and horseback safaris. A trip to the Kalahari would not be complete without a walking safari with San Bushmen trackers, a truly memorable experience where you will learn about the culture and survival tactics of one of the oldest races on the planet