Known as the traditional home of the Xhosa people and South Africa's second-largest province, the Eastern Cape is a land of striking disparities that offers visitors an authentic travel experience. Whether you are in the mood for a wild seaside getaway, a city break or an exciting 'Big Five' safari venture, the Eastern Cape has it all. This predominantly mountainous province extends from the dry, arid interior of the Karoo towards the sunshine of the Indian Ocean. Here the lush indigenous Tsitsikamma forests merge with 800km of untamed coastline and some of the country's most pristine beaches.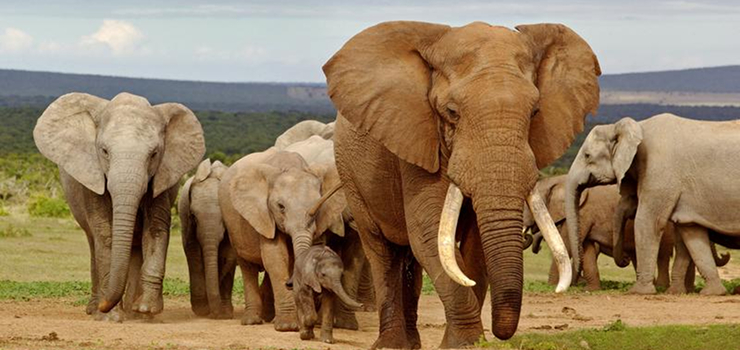 Due to the topographical differences of this vast region, climate conditions vary according to location. The inland area of the Eastern Cape is intersected by the great escarpment creating a series of river systems and correlating wetland environments. Places such as Graaff-Reinet situated at the core of the Karoo, experience considerably warm summers from September to March, while winter months are cool and mild running from April to August. Coastal areas within the province lie directly between the Western Cape's Mediterranean climate zone, and KwaZulu Natal's subtropical climate. Seaside cities such as Gqeberha (formerly know as Port Elizabeth) and East London have warm summer seasons with temperatures that range between 16°C/60°F-26°C/78°F, and dry yet moderate winters with temperatures that sit between 7°C/45°F-20°C/68°F. Climate conditions in the Eastern Cape rarely reach extremes making it a fantastic destination to visit throughout the year.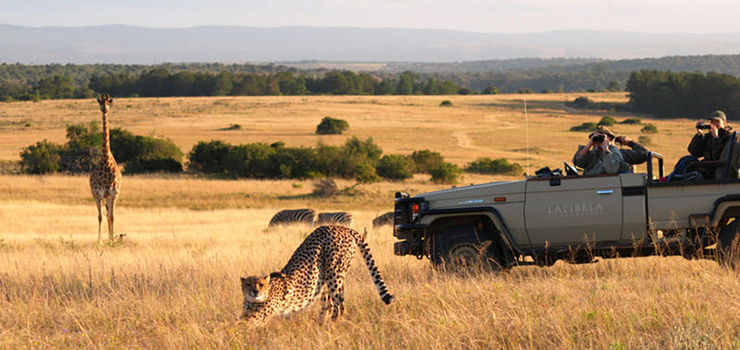 A province rich in history, the Eastern Cape was the birthplace for a number of South Africa's political figures such as Nelson Mandela, Oliver Tambo, and Chris Hani. It was also one of many crucial locations during the anti-apartheid movement where activists would gather in the towns and cities, to let their voices be heard. Today, cultural excursions and heritage tours provide excellent insight into this era of South African history.
The varied landscape of the Eastern Cape is a wildlife haven as it is renowned for its multiple game reserve complex and the Addo Elephant National Park. The 'Addo' as it is affectionately known is located 50 km to the north east of Gqeberha (formerly know as Port Elizabeth) and is proud to be the only national park to offer Africa's 'Big 7'. These animals include large herds of elephant, lion, rhino, buffalo, leopard, southern right whales, and great white sharks. The park has recently expanded from the Sunday's River mouth towards the town of Alexandria adding in an offshore marine section that is home to these magnificent aquatic and terrestrial animals.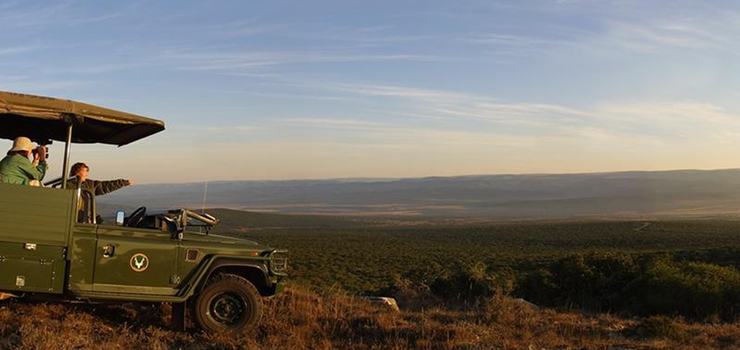 Shamwari, Kariega, and Amakhala Game Reserves provide stunning accommodation facilities and fantastic game-viewing opportunities. Here you get to spend your early mornings and evenings soaking up beautiful bushveld views on guided game-drives or walking safaris. Fishing, canoeing, and river cruises are few other activities on offer in these reserves. For more wildlife spectacles head to one of the region's best kept secrets, the Lalibela Game Reserve. This reserve is situated between Gqeberha (formerly know as Port Elizabeth) and Addo is not only a malaria-free area but it spans out across 5 unique biomes creating a world of natural diversity. The Eastern Cape's range of seasonal events will keep you busy no matter when you decide to go. From hiking, snorkelling, and diving along the coast, to food markets, art, and lifestyle festivals in towns such as Hogsback, Grahamstown, and Jeffrey's Bay, this region really is a must-see destination on any trip to South Africa.