About 40km to the east of Cape Town, lie the abundant winelands of the cape. Nestled in the valleys of the Cape Fold mountains, a variety of vineyards, small towns, charming hamlets, and Cape Dutch farmsteads dot the landscape. Here, South Africa's best wines are produced, but there is far more to the region than just the excellent viticulture.
The history of the winelands spans some 350 years, with grape cultivation dating back to the 1600s. A visit to many of these farms doubles as a historical tour, where wine can be sipped under the gables of typical Cape Dutch buildings.
As in Europe, the vines thrive in a typically Mediterranean climate, with the added condition of being close to the coast. It is this combination, along with decent rainfall, well-drained soils and mountainous terrain that creates the ideal location to produce some of the best wine in the world.

From Tulbagh to Montagu to Stellenbosch, the towns of the Cape Winelands are worth visiting not only for their viticultural offerings, but for their restaurants, shops, cultural and historic tours and magnificent mountain views. Each town has something different to offer, but the proximity of Franschhoek, Stellenbosch and Paarl to Cape Town make these towns popular destinations.
The wineland region offers not only world-class wines, but some of South Africa's best restaurants as well. Stellenbosch takes the title of South Africa's gourmet capital, and attracts some of the country's top chefs and award-winning restaurateurs. The region serves up a mix of breakfast cafes', coffee houses, fine-dining restaurants, markets, delis and picnics galore. Craft breweries and gin distilleries take their place alongside the wine farms as well, ensuring that there truly is something for everyone.
While the wineland region is pleasant all year round, it receives most of its rain in the winter months (May to August) with chilly daytime temperatures, around 14°C/57°F, although there's no shortage of cosy spots to warm up with a Pinotage by the fire. Summers are warm in the winelands, reaching temperatures of up to 35°C/95°F in the day, ideal for long lazy lunches.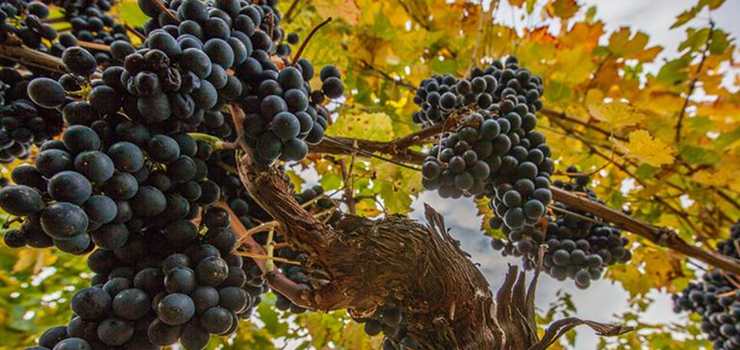 The winelands fall within the Cape Floristic region, one of the world's most diverse floral kingdoms. This region is home to almost a fifth of the vegetation in all of Africa, and boasts no fewer than 9 600 species of plants, from fynbos to ferns to flowers. For those with a penchant for flowers, an ideal time to visit is during July when the proteas, South Africa's national flower, are in bloom.
An ideal way to explore cape flora is by foot, and the surrounding mountains provide a number of hiking and mountain biking trails, with stunning views over the valleys and vineyards. Trails range from easy to challenging, suitable for casual strollers and serious hikers alike.
From intimate B&Bs to five-star hotels, accommodation can be arranged to suit individual needs.