The South African experience is all about fresh air, big skies, breath-taking views and exciting wildlife. The Drakensberg mountain range has all this in abundance, and is an ideal location from which to explore the rest of KwaZulu-Natal province. South Africa's most famous mountain range, colloquially known as 'the Berg,' is a world heritage site and one of the country's most beautiful destinations. This basaltic range spans some 1125 kilometres, and can be explored by foot, car, mountain bike or horseback, offering unique adventures for everyone.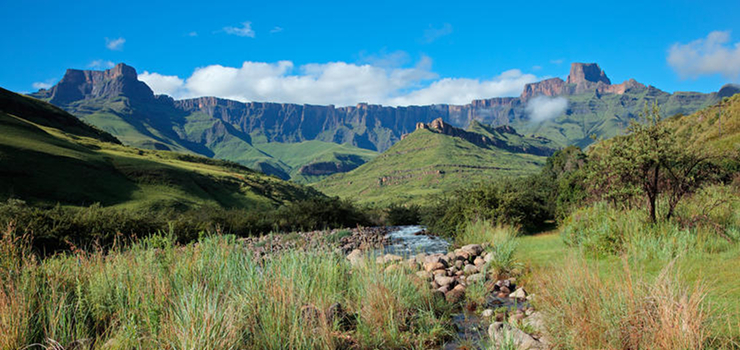 The hiking is some of the best in the country, with close to one hundred different routes to choose from, varying in length and difficulty. Within the Drakensberg range is the highest point in South Africa, Mafadi. At 3 466m (1 1371ft), Mafadi is the second highest point in Southern Africa, after Thabana Ntlenyana in neighbouring Lesotho. The best time of year for hiking is mid-March till mid-June with average daily temperatures of between 15 C/ 59 F and 20 C/ 68 F, with evenings sometimes dropping below 0 C/ 32 F and even lower towards winter. Hiking picks up again in September/ October when it starts to warm up again. Mountains are lush and green in summer, and hiking can continue during this time as long as the fairly common afternoon thunderstorms are considered. In the summer months it's best to leave early and stick to day hikes. Campsites in the Drakensberg are spectacular, and among the most popular in the country. Visitors are spoiled for choice with close to thirty different sites to choose from, catering for the novice and the experienced camper alike.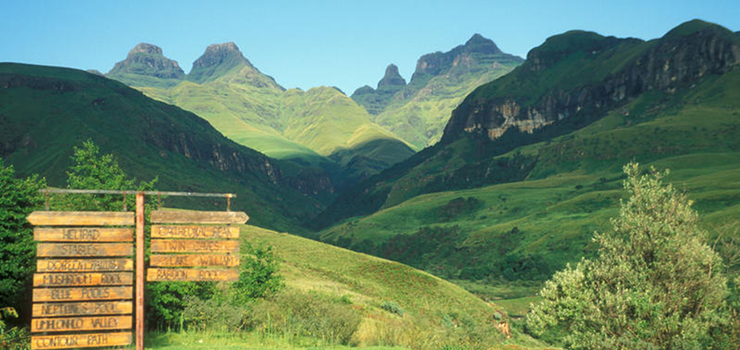 There is no shortage of game and nature reserves in the surrounding province of KwaZulu- Natal, with some of the best game-viewing opportunities South Africa has to offer. Explore uKhahlamba Drakensberg Park, with its endless views, towering peaks and buttresses, lush valleys and crystal rivers. For those with an interest in history, the Drakensberg has much to offer. uKhlamba Drakensberg park is a world heritage site, and home to some of South Africa's oldest rock art, dating back some 2 400 years. The art is still clearly visible in certain caves, and guided tours area available to explore them.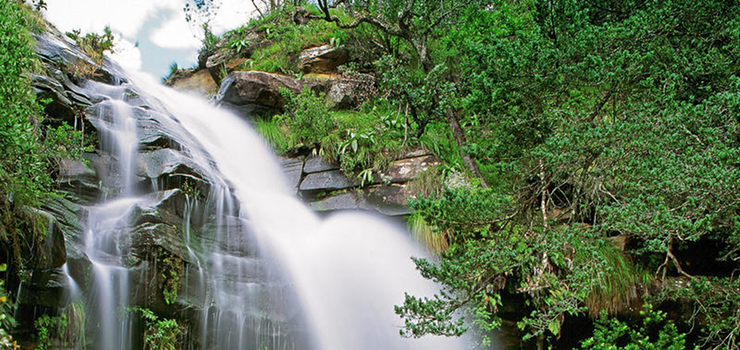 Visitors can also take the cultural route and learn about Zulu history, with guided village tours, lessons in weaving, traditional dancing and story-telling. Other available activities in the Drakensberg include helicopter rides, canopy tours, river tubing, wine-tasting, rock-climbing, horse riding and birdwatching. The airport at Pietermaritzburg provides reasonably easy access to the Drakensberg, with daily flights from both Johannesburg and Cape Town. A number of accommodation options are available in the Drakensberg, including hotels, resorts, B&Bs and campsites.