In South Africa's smallest province, Gauteng, lie two of the country's biggest cities, Johannesburg and Pretoria. Gauteng means 'place of gold' in the Sotho-Tswana language, and these two cities in the north-eastern part of South Africa are central to the country's economy, and home to almost 12 million people.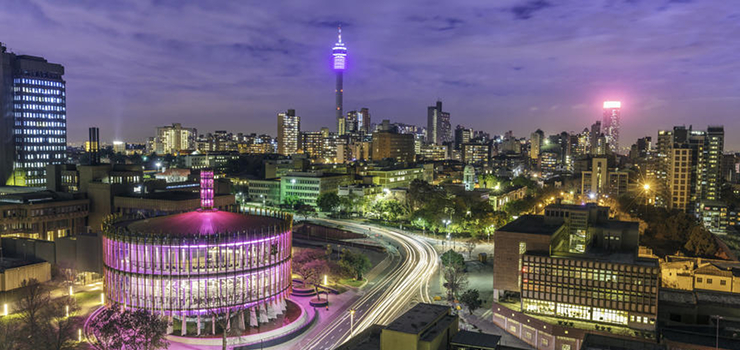 Johannesburg (or Joburg, as it's commonly known) and Pretoria are central hubs of South Africa, making them a great point of entry to the country, and are well placed for adventures a little further afield. Just a five hour drive from the Kruger National Park, a two hour flight from Cape Town and home to South Africa's biggest airport, OR Tambo, Johannesburg is an ideal stop for any visitors to South Africa. Boasting more than 10 million trees, Joburg is the largest urban man-made forest in the world. Between October and November, the suburban streets of Joburg and Pretoria transform into a sea of purple petals, as the Jacaranda trees bloom, a sight that has become synonymous with the start of summer in South Africa. Joburg and Pretoria have all the attractions of an urban destination, with impressive architecture, cosmopolitan shopping malls, a vibrant theatre culture, and a number of fascinating museums. Gauteng is also home to Maropeng, the cradle of humankind. The Maropeng visitor's centre is an impressive interactive museum, displaying some of the most important finds in humankind's history.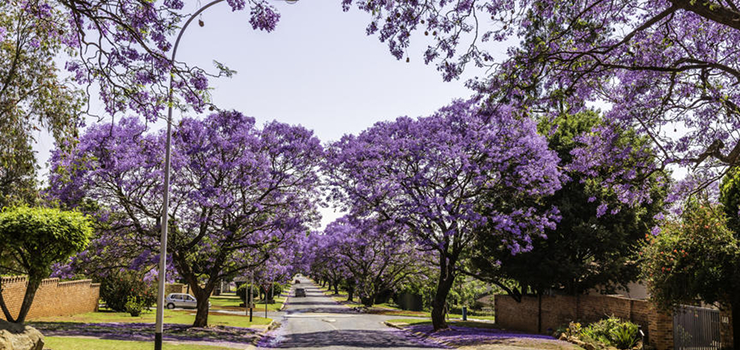 Joburg offers some of the finest shopping experiences in the country, with top-class Sandton City at the centre of the retail world. With over 300 retail brands to choose from in one convenient location, Sandton City takes hours to explore. There are also a number of high-end hotels to choose from in Sandton, for a truly cosmopolitan urban experience with views over the city of Joburg. Fast-paced Joburg is also home to some of the best wining and dining experiences in the country, with hundreds of restaurants to choose from and world-class South African wines to taste. From traditional South African meals to international flavours, the variety of cuisine in Johannesburg caters for all tastes.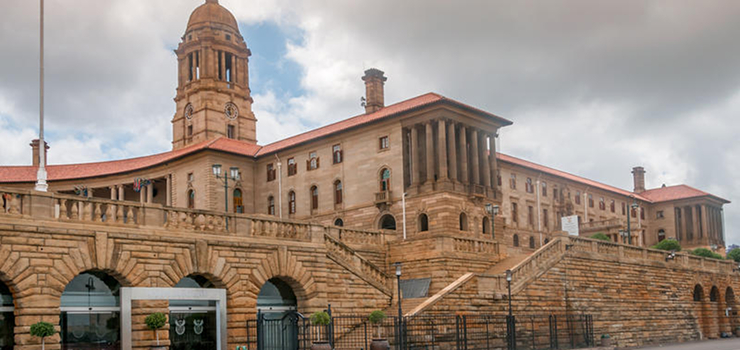 As well as all the urban activities, Joburg and Pretoria offer escapes into nature with a number of hiking trails and parks to visit. Each city has a botanical garden, including some of the finest plant collections in the world. The Pretoria Botanical Garden is a birding hotspot as well, and is home to around 220 species of bird. Gauteng is conveniently located for access to wildlife reserves. Less than an hour from Pretoria, Dinokeng big five Game Reserve allows self-drive for day visitors, as well as guided game drive and walks, with a number of accommodation options and lodges on the property. Known for its stable, mild climate, the weather in Gauteng is good all year round, with warm wet summers and cool dry winters. Summer daytime temperatures can get up to 35 C/95 F while temperatures can drop to as low as 10 C/ 50 F in winter. Gauteng receives summer rain, and afternoons from November to February are often stormy. December is a quiet time to visit as locals head to the coast for the festive season.