Zululand- A place where ancient cultures, traditions, and nature effortlessly merge to form one of the most striking regions in South Africa. Situated in the north-eastern section of the KwaZulu Natal Province, Zululand extends north from the warm waters of the Dolphin Coast, towards the natural harbour of Richards Bay, then inland as it approaches the rural heart of the province, Paulpietersberg. With its rolling sugar-cane fields and forests that extend seaward from the Drakensberg mountain range, Zululand's unspoilt beauty and abundance of natural wildlife is an intriguing destination to explore.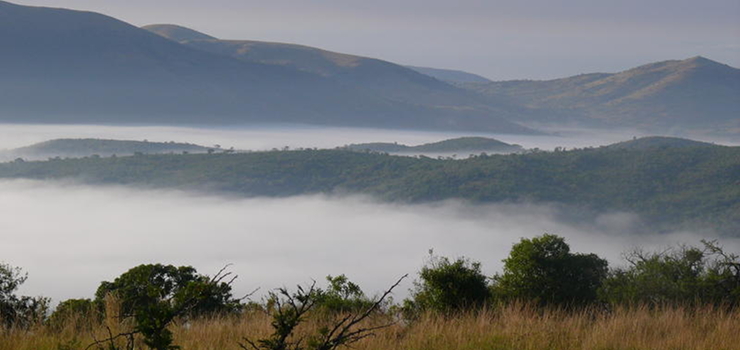 Known as the site of the 19th Zulu Kingdom, Zululand is home to South Africa's largest ethnic group, the Zulu nation, part of the greater Nguni group of Bantu People. The Zulu Empire was led by Zulu Chief Shaka from 1816-1828. Shaka Zulu is synonymous with battle as he created a powerful fighting force that devastated anyone who would get in their way. Day tours to Shakaland, one of the oldest Zulu villages in Zululand, offers great insight into the history of Shaka's reign. Outings to customary Zulu homesteads are a must for those who wish to experience the true essence of Zulu hospitality. From traditional songs and warrior dances to tribal clothing, customs, and authentic food, this unique interaction provides a wonderful perspective into rural Zulu life. Evening tours to shebeens (pubs) and a visit to a traditional African healer known as a Sangoma, are just a few more highlights that allow guests to feel the spirit of humanity whilst on a trip to Zululand.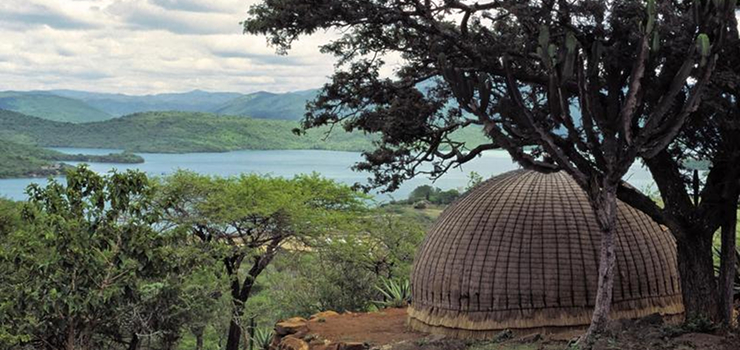 The violent battles fought in northern Zululand over 120 years ago radically shaped the course of South African history. Today, the land known as the "Battlefields" where British, Boer and Zulu armies clashed, still echoes with its ferocious past. Led by the region's most experienced guides, visitors are encouraged to visit these Battlefields and take in views of ancient stone forts and confrontation sites such as Isandlwana, Spioenkop and Blood River. It was here in 1838 where the Voortrekker Boers and Zulus fought against each other over land rights in Natal.
Not only is Zululand an immensely historical region, but it is bristling with various inland and seaside game reserves that host some of the province's best wildlife. Lion, leopard, elephant and giraffe are some of the many animals that can be spotted from the comfort of a game-viewing vehicle or an exciting walking safari through the bush. In 1895 the Imfolozi Junction Reserve and the Hluhluwe Valley Reserve situated north of Durban were declared wildlife sanctuaries. They soon merged to become Africa's oldest nature reserve, the Hluluwe-iMfolozi Game Reserve. It was here that the critically endangered Southern White Rhino population was protected and saved from extinction in the 1960s.
A journey along the Zululand Birding Route is a fantastic way to keep a lookout for over 650 bird species that call this region home, namely Grey Waxbill, African Broadbill, and the Short-tailed Pipit.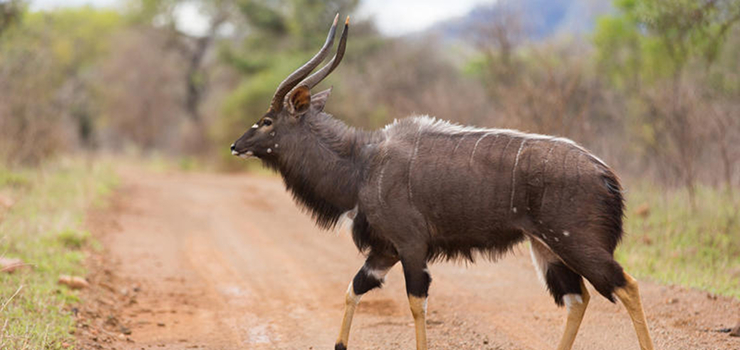 The regions subtropical climate is a wonderful destination to visit year-round. Summer (November-March) is the height of the rainy season where hot days that average 28°C/83°F are met with cool afternoon thundershowers. Mornings are best spent floating in the waves of the warm Indian Ocean or relaxing under the sun on one of many beaches like Sodwana Bay or St Lucia. Winter (June-August) is one of the best times for game-viewing. The weather is pleasant with daily temperatures sitting around 23°C/74°C, skies are clear and the thin vegetation makes it easier for big game to be spotted. Zululand's wide choice of accommodation options are tailored to suit all budget types. From self-catering cottages to luxury lodges and seaside guesthouses let African Travel Gateway plan the perfect Zululand getaway for you.