Mount Kilimanjaro is not only Africa's tallest peak but it is the world's tallest free-standing mountain. Known as one of the seven summits, Kilimanjaro sits at an impressive altitude of 19,340'/5895m. Surrounded by vast woodlands and acacia forests, the volcanic mass' instantly recognisable silhouette lies within the beautiful Kilimanjaro National Park, near the tourist town of Moshi. Located near the Tanzanian and Kenyan border, Moshi is the gateway to Mount Kilimanjaro and the Kilimanjaro National Park.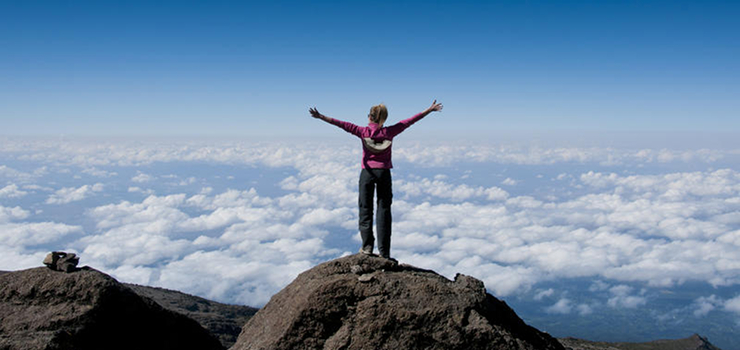 Though Mount Kilimanjaro is a snow-covered mountain situated on the equator, it boasts five different climate zones each with their own unique vegetation. The high altitude has created the perfect environment for a number of plant and animal species to thrive including the Colobus and Blue Monkeys, the Four-striped mouse, Abbotts duiker, aardvark and civets. Plant species include the hollow-stemmed giant lobelia, fireball lilies interesting looking giant groundsel.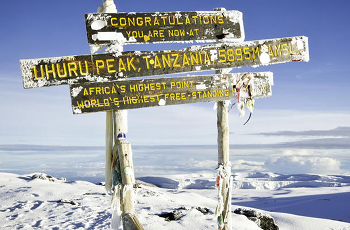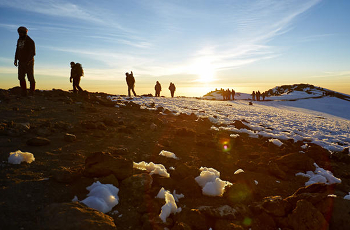 The climb up to Uhuru Peak is often considered to be one of the most accessible mountain climbs as over 35 000 people attempt to reach it every year. Although the climb is far from easy, visitors are exposed to endless views of the Shira plateau and the mighty volcanic cones of Mawenzi and Kibo.
It is possible to trek Tanzania's Mount Kilimanjaro throughout the year, however it is advised that the best time tackle this adventure is from December to mid-March and June towards the end of October. These tend to be the warmest and driest months of the year- perfect for those glorious, snow-free views as you reach the summit.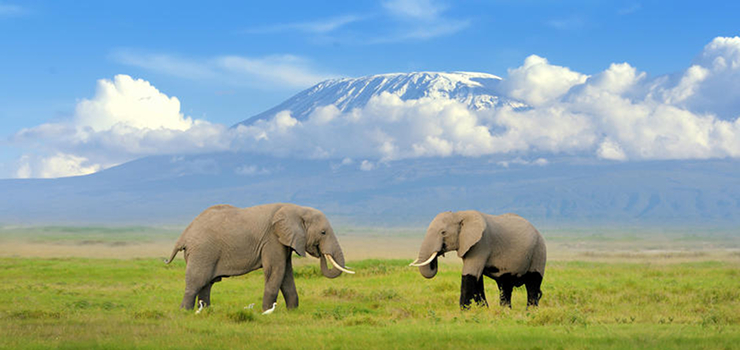 For many, the town of Moshi is the preferred base for safaris around Mount Kilimanjaro. From here, visitors can easily travel to the well-known regions of the Serengeti, Ngorongoro Conservation Area and Lake Manyara. The town is also close to a number of popular climbing routes up Kilimanjaro, including the Marangu, the Rongai and the Machame Route. This is why many people choose to stay in and around Moshi, at one it's many guesthouses, lodges and hotels. From the Parkview Inn and Kilimanjaro Wonders Hotel, to the Altezza and Chanya Lodges, be sure to contact us today to start planning your exciting mountainous itinerary.