As Tanzania's oldest and most iconic reserve, the Serengeti National Park is synonymous with breath-taking scenery and a wealth of wildlife. A UNESCO World Heritage Site, this 14,750km² stretch of land is situated in north-eastern Tanzania, just north of the Kenyan border and near the town of Arusha.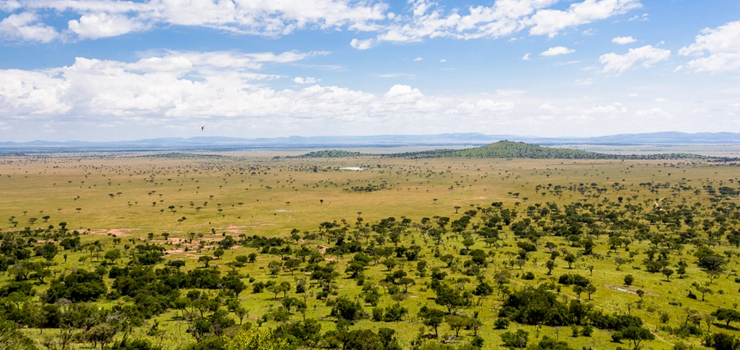 The park is renowned for its great migration whereby over 1.5 million white-bearded wildebeest and 250 000 zebra make their way from the Serengeti ecosystem towards the Masai Mara Reserve in Kenya. This amazing natural phenomenon is the largest, unaltered animal migration and takes place annually between July and September. The park is also home to the highest concentration of larger mammals including Africa's amazing Big 5, a range of predators like cheetah, wild-dog, spotted-hyena and jackal as well as over 500 bird species.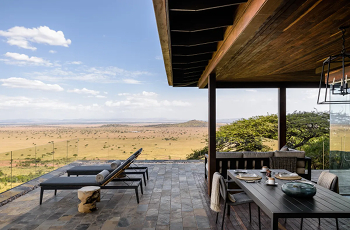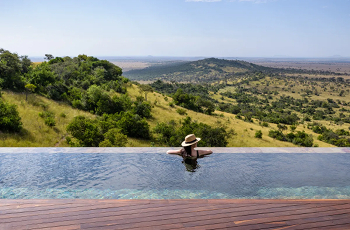 Conditions in the Serengeti are usually moderate and enjoyable. The dry season (June-October) sees temperatures sit between 14°C/57°F and 25°C/77°F, while during the wet season (November- May) temperatures range from 15°C/59°F to 26°C/79°F. Here the warmer days are usually cooled down by soft afternoon thundershowers. For wildlife watchers, the best time to visit is during the drier months. It is the time of year when the weather is warm and vegetation is thin, animals are easily spotted congregating around riverbeds and the chances of seeing the wildebeest crossing of the famous Grumeti River are high.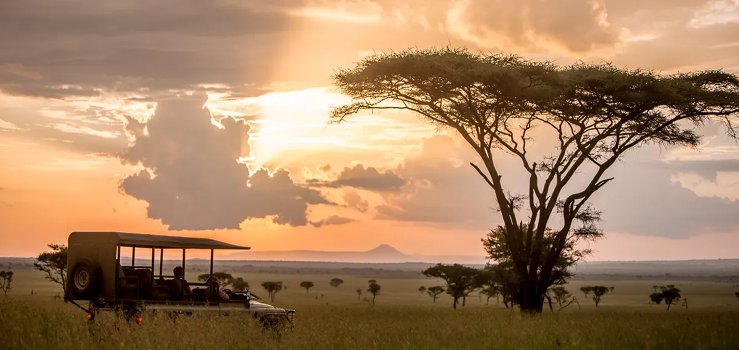 To experience the Serengeti in its full bloom, a trip to the Park during the Wet Season is highly recommended. Thanks to the rains, January and February are the months of calving meaning it is also a fantastic time for predator action. The Serengeti-Mara ecosystem is also one of one of Africa's Endemic Bird Areas hosting the grey-breasted spurfowl, Fischer's lovebird and Usambiro barbet which cannot be found anywhere else in the world. Migratory birds such as the yellow-billed and saddle-billed storks, Pygmy falcon and Grey-crowned crane are also present during the summer season making it a haven for bird-watchers.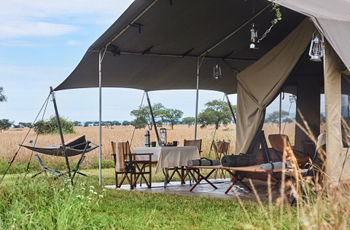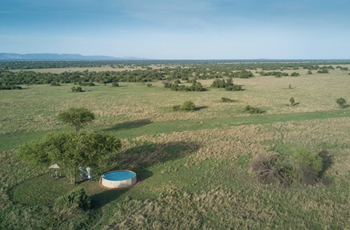 The Serengeti Park is full of accommodation options that range from luxurious private lodges, to authentic yet budget friendly camps. Choose from places such as the Serengeti Wildlife Lodge and the Seronera Lodge, to the Grumeti Migration Camp and Ikoma Tented Camp. For an authentic, tailor made package suited to your needs, let African Travel Gateway plan the perfect Tanzanian holiday for you.