Located in Tanzania's Manyara region, between the fields of the Masai Steppe and the Great Rift Valley, Tarangire National Park is the country's 6th largest national park and covers an area of 2600km².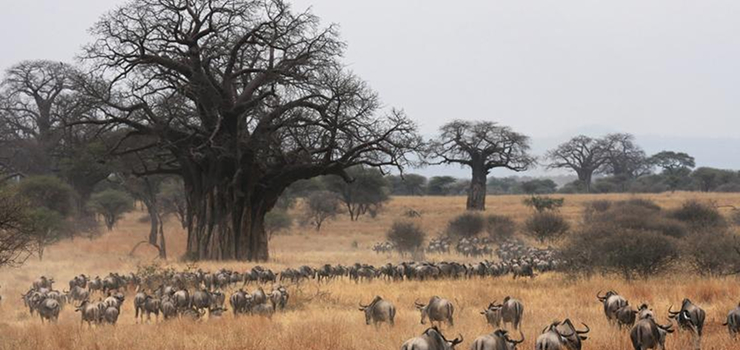 The name of the park originates from the mighty Tarangire River which intersects the northern section of the park and acts as the life-line and primary source of water for wild animals that roam its land. The river flows northward until it exits the park in the north-western corner where it drifts into Lake Burungi. Several swampy areas within the park feed off of the river's tributaries however, they tend to be dry for most of the year and become obstructed during the wet season.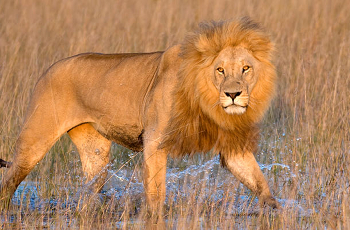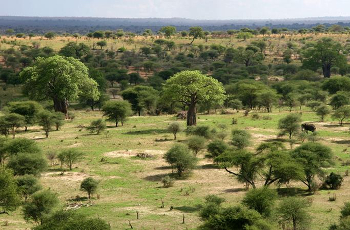 Known for its large herds of elephant, lion, buffalo, cheetah, hyena and mini-migration, the park is a classic dry season reserve that welcomes over 250 000 animals from wet-season dispersal and calving areas. Although the Tarangire ecosystem is incredibly dry, even more so than the Serengeti, the vegetation is green and flourishing. From acacia woodlands and aquatic forests to fields of elephant grass and the giant baobabs that can live for up to 600 years, there is lots to see and experience in the park.
For wildlife watching, the best time to explore Tarangire is during the dry season (June-October) as the animal presence is high- especially near the rivers where they congregate. Temperatures are mild and great for game-viewing activities such as guided game and night drives, walking safaris, and hot air balloon flights that offer exceptional perspectives of the landscape and animals below.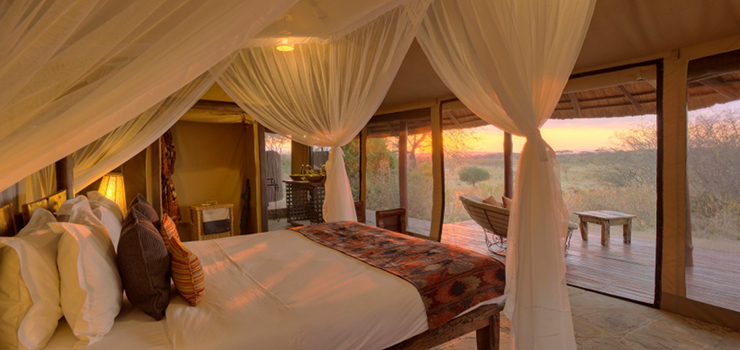 The wet season (November-May) is considered low season and is the best time to visit if you want to escape the large crowds. It is also prime for birdwatching with the presence of over 500 species. Some of which include migratory birds such as Bare-faced go-away bird, Von der Decken's hornbill, and Donaldson-Smith's nightjar. Temperatures during these months are warm and sit between 16°C/61°F and 28°C/82°F however, cloudy skies are common meaning humidity can get high.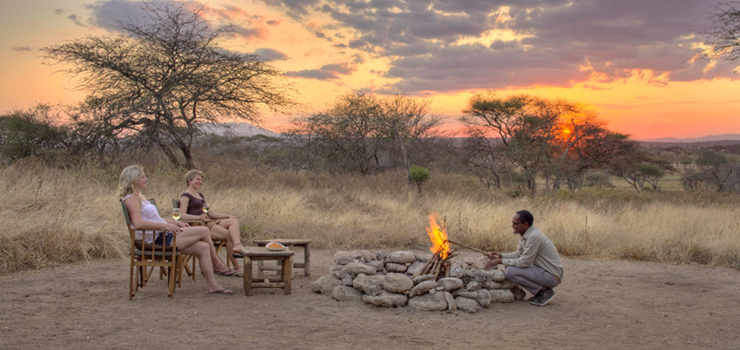 There are a vast array of tented camps and safari lodges in and around the park itself. From those located in prime positions with amazing views of the park, like the Tarangire Safari Lodge, to others positioned on higher ground above the scenic Tarangire River. For itinerates suited to your budget and personal preferences, contact us at African Travel Gateway today.