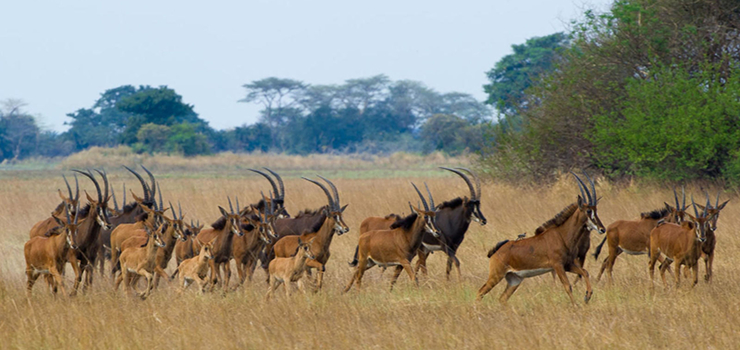 Found in the centre of Western Zambia, the Kafue National Park is the largest national park in the country and the second largest in Africa. Spanning across an area of 22,400 km² the Park is known for its abundance of spectacular wildlife, striking scenery and the powerful Kafue River which runs from north to south through the Park. Vegetation within the Kafue region ranges from lush evergreen forests, mopane woodlands and rocky outcrops, to flat savanna grasslands that act as a floodplain during the wet summer season (October- March). The Kafue River and the Lunga and Lufupa Channels, are the main waterways that overflow into the seasonal Busnaga floodplain during this time of year.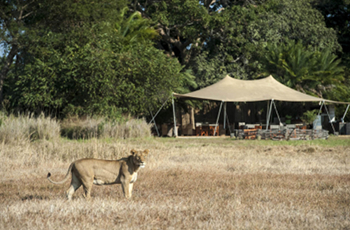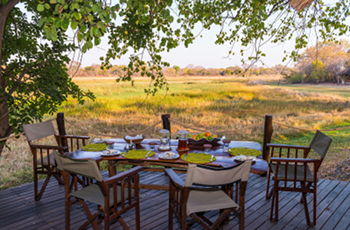 The best time to visit the Park is during the dry season (May-October) as days are sunny and cool, the Busnaga Plains are easily accessible and animals are more likely to be spotted throughout the thinning bush. There are over 55 different mammal species roaming the Park including lion, leopard, hyena, cheetah, elephant and hippo. This makes game-viewing activities such as boat-based and walking safaris, game-drives and hot-air balloon flights all the more exciting.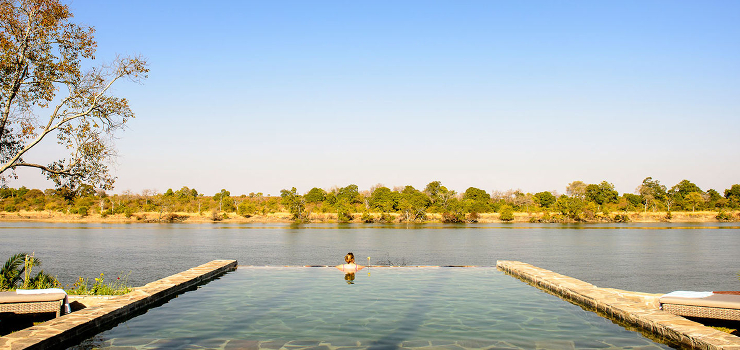 During the wet season, the Park is a birders delight with the presence of over 500 species. Some of these include the Black-cheeked lovebird, Chaplin's barbet, the rare Wattled crane and Knysna Turaco. Humidity is at its highest during the summer with temperatures sitting between 28°C/82°F and 30°C/86°F. Here, afternoon showers often provide cool relief turning the land into a tropical paradise thriving with wildlife. Often however, the wet season is accompanied by large amounts of flooding over the plains leaving many roads, camps and lodges inaccessible.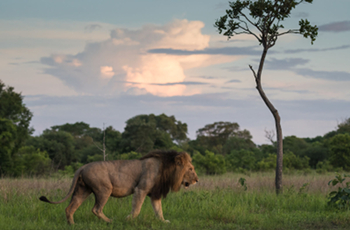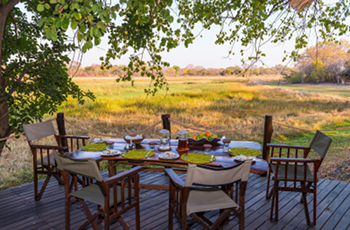 This should not deter visitors from heading to the Park during the greener months, the trick is to just visit the camps that stay open year-round.
Accommodation options within the Kafue Park vary to suit all taste and budget types. For a truly remote African experience a stay at the Busang Bush Camp or the Fig Tree Camp is a definite must. For something a little more luxurious, a stay at the Mukambi Safari Lodge or the beautiful Konkamoya Lodge is for you. So if you are interested in discovering one of Zambia's true gems, let African Travel Gateway plan a memorable trip for you.