Located on the northern bank of the majestic Zambezi River in south-eastern Zambia, the Lower Zambezi National Park is a world heritage site and one of the few pristine wildlife sanctuaries left in Southern Africa. Declared a national park in 1983, this 4,092km² piece of land lies directly across the river from the famous Mana Pools Reserve in Zimbabwe. Together, these parks create a wilderness haven where an array of animal, plant and bird species are able to co-exist peacefully thanks to the regions lower profile and tourist numbers.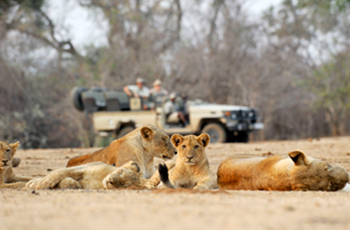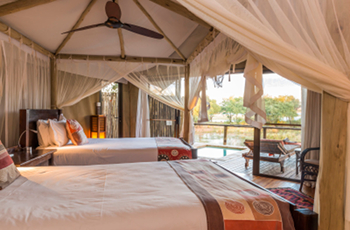 Characterised by its dense riverine bushveld and thick woodland vegetation, the river banks within the park's boundaries are lined with rows of majestic fig and ebony trees. Further inland mopane forests intercepted by acacia and winter thorn trees scatter the floodplain, making way for the breath-taking backdrop of hills covered in broadleaf thickets.
The escarpment and plateau which run along the northern boundary of the park are largely inaccessible meaning majority of the Park's diverse wildlife can be found roaming around the valley floor. For fantastic game-viewing opportunities it is best to visit the Park during its dry winter months (May-October) as the bush is sparse and the weather is cool. Here, hippo, elephant, zebra, buffalo and hyena are just a few of the many larger mammals that can be spotted on professionally guided game-drives or walking safaris throughout the Park.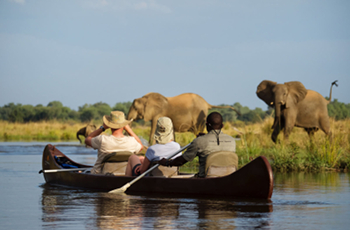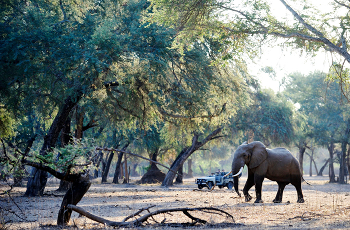 The region is also renowned for its exceptional birdlife with over 391 species to be found. Avid birders who are keen for some excellent sightings are encouraged to explore the Park during the wet summer season (November to April). This is when resident and migrant birds begin their breeding frenzy and can often be seen perched along the sand and riverbanks of the lower Zambezi. Some of the birds that call this region home include the impressive Verreaux's eagle, the Fish eagle, African pitta, Meyers parrot and Pel's fishing owl.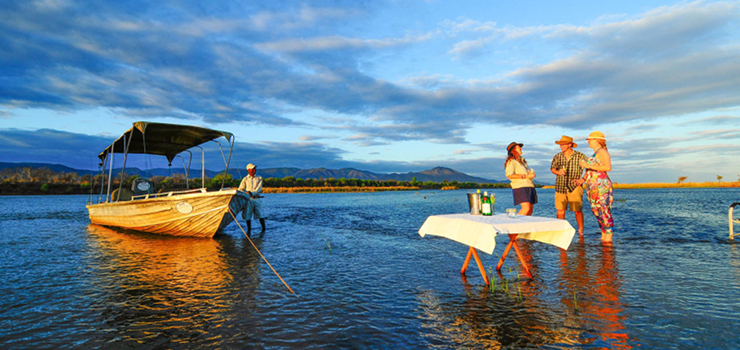 There are a number of other outdoor activities offered in and around the park such as daily hikes to Chongwe Falls, catch and release tiger fishing, day-long canoe trips as well as overnight safaris at mobile bush camps on the banks of the Zambezi River. Accommodation options in and around the Park vary to work with all budget types. From the wonderful Lower Zambezi and Royal Zambezi Lodges, to the contrasting yet complementary Chiawa Safari Camp and the Old Mondoro Camp, African Travel Gateway can tailor each package to suit your personal needs.