Situated in the northernmost region of Zimbabwe, Mana Pools National Park on the banks of the Zambezi river is one of the country's most popular destinations. The 219 000ha park and UNESCO World Heritage Site is an unspoiled wildlife haven, home to an abundance of game including the big five.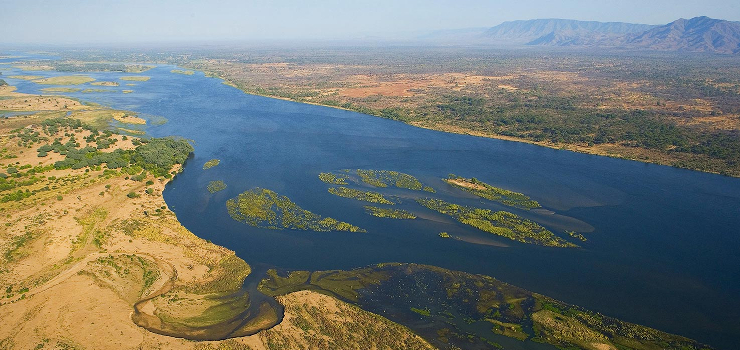 Mana Pools is remote and uncrowded, and far removed from any human settlement. The beautiful riverine vegetation and plentiful sources of water attract hundreds of bird species.
A unique way to view game is by canoe, on guided trips through the wetlands of Mana Pools. Hippos and crocodiles swim in the shallows, while elephants, buffalo, zebra and antelope gather on the banks for food. Multi day canoe and camping trips allow guests to see much of the reserve, travelling its waterways and camping on the banks at night.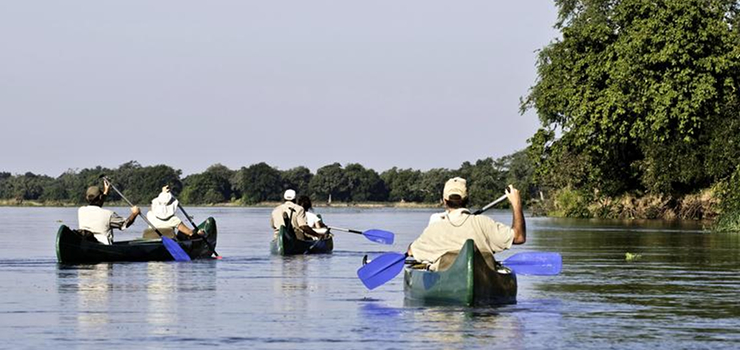 The fairly open and sparse woodland in parts of Mana Pools allow for excellent walking safaris, where guests have the chance to encounter large game on foot. Guests can self-drive, but a 4x4 vehicle is recommended, especially during the wet season.
In the extreme north of the country, Mana Pools is accessible by road, after flying into one of Zimbabwe's airports. It is a five hour drive from Harare, the closest airport, but private charters can also be arranged directly into Mana Pools.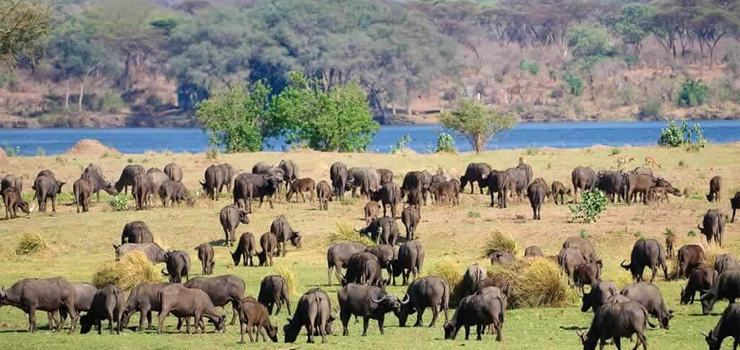 Accommodation in Mana Pools varies, from the national park camps to seasonal rustic bush camps to tented safari camps and private lodges.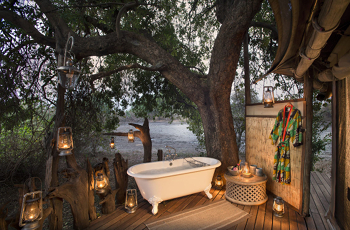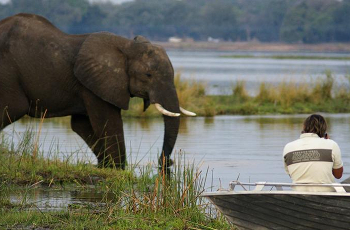 Mana Pools is fairly warm all year round, with August to October seeing the highest temperatures, upwards of 40°C/104°F. The rainy season usually begins in November and continues until March, during which time afternoon thunderstorms are common and humidity is high. In the drier winter months, average daytime temperatures reach about 30°C/86°F. The best time to visit is during the dry season, as the perennial water sources teem with game.