Kariega Game Reserve is 9000 hectares of pristine African wilderness situated near Port Elizabeth in the Eastern Cape province of South Africa. This malaria-free safari destination is located perfectly so as to compliment a tour of South Africa's famous Garden Route, and it is also a mere 10 minute drive from the sleepy coastal village, Kenton-on-Sea.

Kariega has some of the richest biodiversity in the country, spanning across 5 different eco-systems and incorporating 2 abundant rivers. Its natural beauty is rivalled only by its wealth of wildlife, including the famous Big 5 – lion, elephant, rhino, buffalo and leopard. Guests will enjoy incredible game viewing from open safari vehicles guided by experienced and knowledgeable game rangers. Some of the other safari activities on offer include walking safaris, river cruises, canoeing and fishing. Also available is a tranquil health spa, and a well-equipped gym.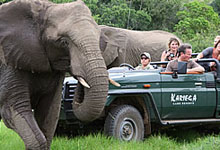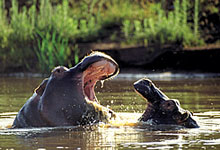 As a family owned and operated private game reserve, Kariega offers a warm and friendly environment where guests can experience a real connection with all that Africa has to offer, including its rich culture. Local cuisine, traditional braaivleis (barbeque), and outdoor dining in the African boma are all part of the authentic African journey at Kariega. Kariega Game Reserve is home to 4 luxurious lodges, so there is something to suit every need.
River Lodge
River Lodge is a beautiful river-side lodge offering peace and tranquillity to the most discerning of guests. This stunning stone and thatch safari lodge comprises 10 decadently luxurious and air-conditioned suites decorated in a blend of traditional safari and crisp modernity.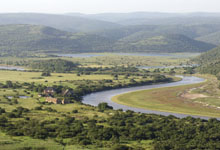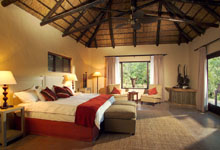 The Lodge itself offers spectacular dining over-looking the river, an outdoor pool and an exclusive library. Unique activities include daily boat trips to Kenton beach, as well as excellent fishing and crabbing.
Ukhozi Lodge
Ukhozi Lodge is a vibrant and luxurious safari destination overlooking the rolling hills of the African landscape. The lodge comprises 10 well-appointed, spacious and luxurious suites, each with its own private plunge pool overlooking the river valleys below.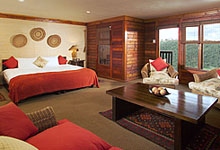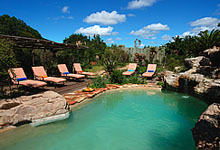 Ukhozi Lodge offers guests a chance to capture the intimacy and romance of a safari era long past – with tented dining and lounge areas, complete with roaring fires and thatched roofs.
Main Lodge
Main Lodge is the perfect destination for groups of friends and families seeking a special safari holiday of a life time. The Main Lodge balcony, bar and restaurant offer the very best views at Kariega, featuring magnificent panoramic vistas of green valleys and winding rivers. The log chalets at Main Lodge are perched from a similar vantage point and share in these amazing views.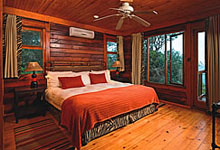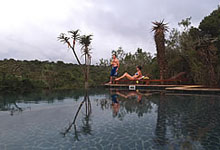 Cabins have up to 3 rooms with en-suite bathrooms offering couples privacy, coupled with the enjoyment of a spacious lounge and living area. Some cabins have their own pools.
The Homestead
The Homestead is for the exclusive use of a group of up to 10 persons. This farm-styled home-away from-home offers guests the luxury of planning their own schedule, as well as a private chef and game ranger.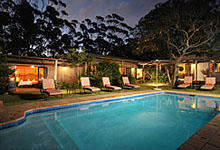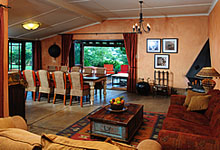 The Homestead has its own bar and entertainment area, lounge and dining area, kitchen, laundry and playroom – all centred around a beautiful lawn and pool overlooking the surrounding African bush.