Nestled in the leafy green suburb of Newlands and dating back to close on 200 years, the buildings that make up The Vienyard Hotel originally formed part of Lady Banard's home. The Vineyard Hotel makes for a discreetly luxurious getaway, hidden amongst green trees and lawns with the forested slopes of Table Mountain forming the breathtaking backdrop . Its 207 rooms allow for a wide range of choice in terms of comfort and style. The up- beat Cavendish Square Shopping Centre is just around the corner, the city centre is a mere ten minute drive from the hotel


The hotel has two brilliant restaurants on the property, "the Square", a breakfast and dinner destination with doubt, and the Myoga Restaurant run by executive chef - Mike Bassett. The hotel has two swimming pools one cool for the hot days, and the other warm for the cool days. The Angsana Spa run by the world renowned Banyan Tree Group rounds of this destination as the sanctuary of choice when it comes to unpretentious style and relaxation.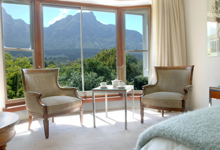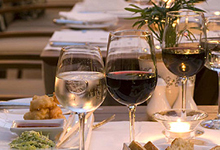 The Vineyard Hotel & Spa has a total of 207 en-suite rooms decorated and equipped in a nmuber of room types. All of which have air-conditioning and free internet access as well as the standard features such as mini bar, complimentary tea/coffee making facilities, dressing gowns, remote control satellite colour television, hairdryer, wall safe, direct international dialing and 24 hour room service to mention some.