Legendary Kruger National Park is an African icon providing vital sanctuary for an enormous diversity of plant and animal species unrivalled elsewhere in South Africa. The country's first national park and largest game reserve, the Kruger is a drawcard for local and international tourists offering a unique safari atmosphere and first-rate wildlife viewing. Nothing else quite compares to a safari in the Kruger and it is an essential addition to any South Africa itinerary.

Initially proclaimed as Sabie Game Reserve in 1898 by President Paul Kruger, the original reserve was located in the southern third of the current park. In 1923, a popular South African Railways tour included an overnight stop at Sabie Bridge (now Skukuza) and a short bush walk escorted by armed rangers. This quickly became the tour highlight supporting the campaign to form a national park as well as propelling the reserve into tourism. In 1926, Sabie and Shingwedzi Game Reserves combined to create Kruger National Park and the first 3 tourist cars of 1927 progressively transformed into today's 1.65 million annual visitors.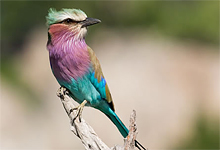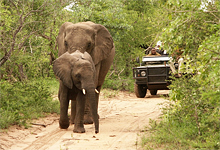 At almost 19,500sqkm/7500sqmi, South Africa's flagship wildlife reserve is equivalent in size to a small country and straddles the northeast provinces of Limpopo and Mpumalanga. The Kruger park occupies a long, narrow swathe of land which extends from Zimbabwe's border and, hugging Mozambique, descends south into the Lowveld region ending 50km/31mi short of Swaziland. A 4-5 hour drive will take you from Johannesburg to the closest Kruger entry point, Numbi Gate. Alternatively, take a short flight to Nelspruit's Kruger Mpumalanga International Airport (KMIA) or land in the heart of the Kruger at Skukuza Airport which offers direct daily flights from Cape Town and Johannesburg.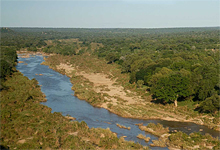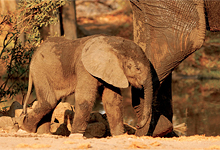 Kruger's 9 entry gates offer access at various points around the park and 21 rest camps provide refreshments, basic provisions, curios, fuel, restroom facilities and accommodation. Self-driving in the Kruger is fun and easy on a network of signposted and well maintained tar and gravel roads and, although visitors must remain in their vehicles, there are plenty of 'get-out' points such as picnic spots, bird hides, cultural and archaeological sites to stretch the legs. Kruger also offers a great range of organised guided activities including game drives, relaxed 2-3 hour walks, mountain biking and multi-day wilderness walking trails. Of course the best time to visit the Kruger National Park depends on your interests and intentions whilst there. The different seasons each offer something unique.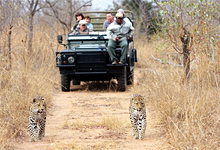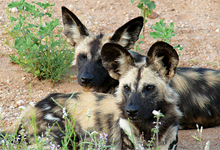 The Kruger's immense variety of animal and bird species is a world phenomenon, supported by an incredible array of vegetation and 6 rivers including the Olifants, Crocodile and Limpopo. Have your camera, binoculars and wildlife checklist at the ready as you drive through the Kruger as you never know what might amble out from the side of the road or be lazing, grazing or browsing close by! The Kruger is home to an extraordinary 147 species of mammals, 517 species of birds, 114 species of reptiles, 49 species of fish and 34 species of amphibians. Visitors have an excellent chance of seeing elephant, hippopotamus, lion, buffalo, warthog, zebra, crocodile, giraffe and numerous antelope species. Also keep your eyes peeled for rhino, cheetah, leopard, hyaena and the endangered African wild dog.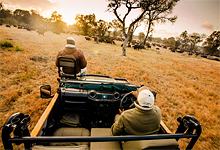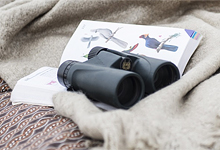 Flanking the western part of the Kruger between the Paul Kruger and Phalaborwa Gates, a number of privately owned game reserves add an additional 370,500 acres of sanctuary to the regions wildlife. Most of these 'Greater Kruger' reserves are open to the Kruger National Park allowing the animals to roam freely, so safari-goers will find as many species in these reserves as in the Kruger Park. The Greater Kruger includes the popular Timbavati and Klaserie reserves, accessed via the Timbavati Gate near Hoedspruit and, further south, the Manyeleti and Sabi Sands Game Reserves also offer spectacular big 5 game viewing.