It starts at a town called Miandrivazo in central Madagascar. A sub-tropical, palm encrusted, balmy bustle of a place with faded whitewashed squalor and creaking rickshaws jostling for space on dusty alleyways. The labyrinthine streets are lined with frenetic and chaotic crowded markets selling anything from charcoal to Jack Fruit.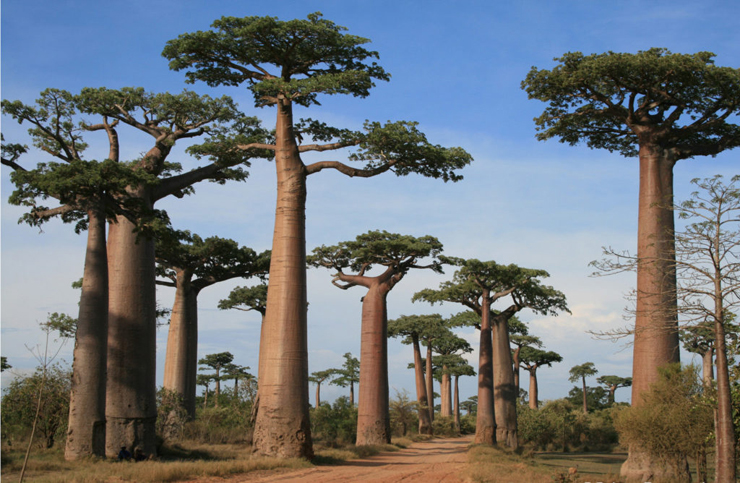 It is from this unlikely port town that one begins a river journey through one of Madagascar's most remote regions toward the magnificent west coast. The Tsibihirinha River meanders through isolated forest patches, sheer cliff faces and rolling grassland…a waterway supplying the only access to remote and primitive villages populated by the Sakalava people. Here and there fishermen ply the waters in dugout canoes while lethargic Nile Crocodiles lie torpid on sun washed sandbars…innocuous leviathans biding their time all the while hiding a quiet, sedentary malevolence. Everywhere the endemic Humblot's Heron stalk the shallows, their harpoon-like bills poised and aimed at unsuspecting frogs and fish. Madagascar Bee eaters wheel and cavort overhead while enigmatic, charcoal plumaged Vasa Parrots squawk defiantly above dry deciduous forest canopies.
It is the only way in and out of this wild country…this slow, ponderous, serpentine water way flowing inexorably westward toward the trade port of Belo. Access for the tourist is usually aboard old-fashioned diesel-powered river boats crewed by eager and experienced Malagasy. It is a journey akin to plying central Africa's waters aboard the African Queen. Nights are spent listening to the liquid call of Madagascar Nightjar and the haunting ululation of Brown Lemur while lying under domed canvas pitched on the shoreline.
Baobabs become visible on day three as the landscape begins to look more African. The three species of Baobab found here are entirely endemic to Madagascar and they line the horizon like stark, desiccated and bloated sentinels.
Just as one's being has slowed to match the rhythm of the ever-flowing river, the town of Belo appears around a reed choked peninsula and the hive of activity that is populated Madagascar once again becomes evident. It is like emerging from a long, deep, satisfying slumber…enjoyed in a place of beauty…a wild land.