Although all the major car hire companies are present in South Africa, African Travel Gateway's preferred supplier for car hire is Avis Rent a Car. The reason for this is twofold, firstly Avis is the most well-represented car hire company in South Africa. Avis offers a wide range of cars and we choose a car according to your needs. Factors like the number of people in your group, the distances to be covered, the level of luxury you prefer and the car, and the carbon emissions for a specific vehicle all come into play when suggesting a vehicle.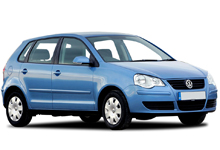 The more popular cars that are used on self-drive itineraries in both South Africa and Namibia for groups of 2 people include the VW Polo Hatch or the Toyota Corolla. These are medium-sized cars and run very economically in terms of fuel. Both cars come standard with power steering, air conditioning, and a radio/CD player. Ideal for 1 or 2 travellers with good space in the boot for luggage.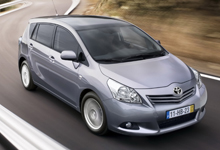 For groups of 3 - 4 people, the more spacious Toyota Verso is often used. The Verso is bigger than a sedan and has more luggage space and legroom. The car sits slightly higher on the road than the Polo or Corolla. This car is suitable for up to 4 adults, but if you are carrying excess luggage it is better to go bigger.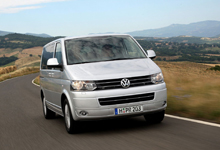 For larger groups of between 4 and 7 people a VW T5 (Kombi) is the preferred car. The T5 takes up to 7 passengers and a driver. It has decent packing space, and sits high on the road - an advantage when driving in a game reserve. There is also a range of luxury cars that we supply and these include, among others, Audis (Cabriolet & Sportback), various BMWs, Mercedes Benzes as well as the luxury 4x4 vehicles such as a Toyota Prado. The rates we use for the Avis Cars we supply are specifically structured for self-drive tourists, with features such as unlimited kilometres, zero excess if you are involved in an accident and all the necessary insurance.