Journey by train through seven southern African countries on the Shongololo Express. Named after the millipede, with its long cylindrical body, the Shongololo Express luxury train weaves a sinuous dance through South Africa, Swaziland, Mozambique, Zimbabwe, Botswana and Zambia on long-distance journeys to interesting sites with spectacular sights.
Travelling by rail allows guests to journey in comfort, covering distance while asleep so that a host of day tours, safaris and excursions can be enjoyed during the day. There is no need to check in and out of hotels and each day this luxury train arrives at another key destination.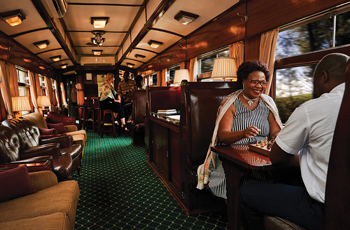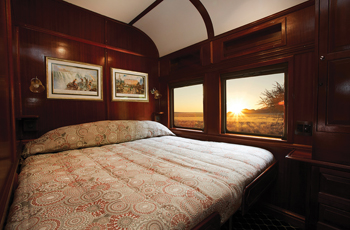 The Shongololo Express travels with a fleet of air-conditioned tour buses driven by qualified multi-lingual guides (English, French & German). Hop off the train to enjoy game-viewing safaris, visit historical sites, see natural wonders and absorb the culture and rhythm of the countries. Shongololo Express offers two 12-day journeys - through South Africa and to Zimbabwe or Namibia - as well as a 15-day journey between Cape Town and Pretoria with a golfing and non-golfing itinerary. These trips allow visitors to experience the wonderful topographic, social, historic, floral and wildlife diversity of these distinctive African regions.
Luxury train adventures provide guests with a well-rounded African travel experience. From a warm welcome onboard to the interesting and entertaining tour programmes, delicious breakfasts and dinners and the camaraderie of a journey shared with fellow passengers. Train journeys are a great way for individuals travelling alone to combine an African tour with good company and old-world splendour. Join us on the Shongololo Express and let us escort you on an unforgettable journey.
The Green route = The Southern Cross Adventure
The Blue route = The Good Hope Adventure
The Yellow route = The Dune Express
On The Trains
The Shongololo Express trains boast a range of facilities like a well-stocked bar, dining and observation carriages, and comfortable cabins with en suite bathrooms. The two types of accommodation compartments exist, Emerald and Gold, and come with double or twin beds and vary in their layouts. Travel experiences are certainly enhanced with good food. The generous breakfast spread ensures you are fuelled for a busy day ahead with freshly baked pastries and muffins, a selection of cereals and seasonal fruits, and choices from a cooked English breakfast. Dinners draw inspiration from Africa with traditional dishes that span the continent from Morocco to Madagascar. A range of fine South African wines complement each meal.
The Good Hope Adventure
Rates & Dates for 2018 & 2019 .... View Detailed Itinerary .... View Route Map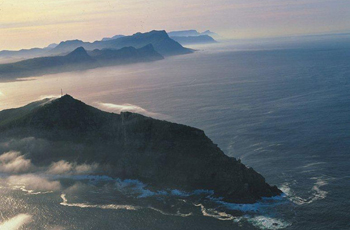 Good Hope / Golf is a 15-day journey between Pretoria and Cape Town - in either direction. It includes dozens of 'must see' locations to give travellers a comprehensive experience of South Africa. This tour also includes a golfing itinerary. Golfers have the option of teeing off from almost a dozen world-class golf courses along the way. The train crosses mountains, visits historic towns, explores game reserves and takes guests through a variety of landscapes and along shorelines.
The Southern Cross Adventure
Rates & Dates for 2018 & 2019 ....View Detailed Itinerary .... View Route Map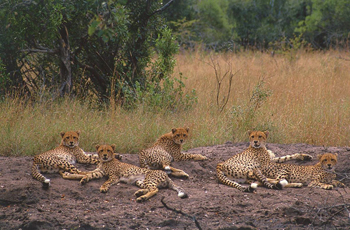 Southern Cross is a 12-day journey between Pretoria and Victoria Falls (Zimbabwe) - northbound and southbound. Along the way you'll visit four southern African countries and make stops at key locations in South Africa, Swaziland, Mozambique and Zimbabwe. Before heading into Mozambique, guests visit the Drakensberg and the most striking locations in Mpumulanga. Swaziland is a treat before the train points north into Zimbabwe towards its destination on the mighty Zambezi River. Along the route you'll gain insight into the cultural and geographical cocktail that makes Southern Africa such a vibrant and exciting destination.
The Dune Express
Rates & Dates for 2018 & 2019 .... View Detailed Itinerary .... View Route Map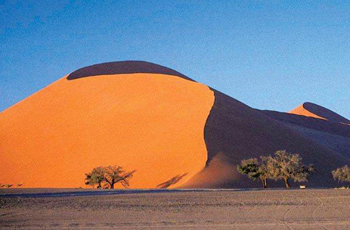 This 12 day luxury rail adventure runs both in and easterly and westerly direction between Pretoria (South Africa) and Walvis Bay (Namibia). Highlights include a visit to the historical diamond mine town of Kimberely, a tour and tasting at the Bezalel Wine & Brandy Estate that nestles on the green banks of the Orange River amid the parched mountains of the Northern Cape. In Namibia the train journey takes in the breathtaking Fish River Canyon, the haunting ghost town in the sands of Kolmanskop, the red dunes of the Sossuvlei and more.
In addition to the Shongololo Express, we promote and package two other Luxury Train Travel options in South Africa - The Rovos Rail and The Blue Train. All three trains offer distinctly different routes and features, which can be incorporated into your travel itinerary.