This comprehensive guided tour of South Africa is ideal for traveller's visiting Africa or South Africa for the first time. Whilst covering a diverse spectrum of South Africa's most exciting and popular highlights, there is also plenty of free time to unwind and see the sights at your leisure. This tour also journeys through the beautiful Kingdom of Eswatini, a country bursting with terrific activities for its tiny size. This 14 day tour of South Africa commences in Johannesburg in the Highveld province of Gauteng before meandering east, via Pretoria, to scenic Mpumalanga. After some game spotting in the Kruger National Park, the tour heads south through Eswatini, Zululand and Durban on the east coast of South Africa and continues west along the Garden Route to its finale in Cape Town. This extensive tour will really leave you with the feeling that you have experienced a world in one country!
Highlights of this tour include:
• Enjoying stunning vistas from God's Window and of the lush, green Blyde River Canyon.
• Game viewing in the Kruger National Park in open safari vehicles.
• A visit to a traditional African craft market in Eswatini.
• An enlightening Swazi cultural experience.
• A boat cruise on the estuarine Lake St Lucia, a recognized World Heritage Site.
• A walk through Tsitsikamma Forest.
• A ferry trip to the Featherbed Nature Reserve on the Knysna Lagoon.
• A tour of the fascinating Cango Caves near the Swartberg Mountains.
• A visit to an ostrich farm typical of the Oudtshoorn area.
• An opportunity for some land based whale watching at Hermanus (seasonal - July to November only).
Day 1 - Johannesburg
On arrival at OR Tambo International Airport in Johannesburg, you are greeted and transferred to your hotel to settle in and refresh. The remainder of the day is yours to spend at leisure. There is a host of nearby sights and activities to keep you occupied - bargain hunting at some of the nearby shopping malls, riding on the Gautrain, or take an optional Soweto Tour (own account).
Accommodation: Protea Hotel Wanderers or similar
Day 2 - Pretoria / Mpumalanga (BD)
We depart your hotel in Johannesburg at 07h30 and head north to Pretoria, South Africa's capital city, for a brief orientation tour. Continuing east to the province of Mpumalanga we pass through the quaint country town of Dullstroom, one of the fly fishing Mecca's of South Africa, and Lydenburg in the foothills of the Long Tom Pass. A little further along in the heart of the infamous Long Tom Pass, we arrive at your accommodation for the evening. The afternoon is at leisure to soak up the tranquility whilst admiring the views of the Lowveld across the escarpment, or partake in one of the many activities on offer at the hotel including mountain biking, hiking or trout fishing (activity costs for own account). Accommodation: Misty Mountain or similar.
Day 3 - Tour Mpumalanga Escarpment (BD)
Be sure to have your camera batteries recharged for this morning, as we explore some of the breathtaking vistas of the Panorama Route. God's Window, a seemingly never ending view of indigenous forested mountains and fertile plains, and the Blyde River Canyon may leave you a little lost for words.

Immerse yourselves in the magnitude of these natural wonders of Africa. We then take a look at the charming village of Graskop, an industrious gold mining camp in years gone by, nestled on the edge of the escarpment. From our starting point in Johannesburg, we have now gradually descended several hundred feet into the luxuriant subtropical region of the Lowveld, and mid afternoon we arrive at our overnight hotel in the area of Hazyview. Accommodation: Perry's Bridge Hollow Boutique Hotel or similar.
Day 4 - Kruger National Park (B)
Today, have your wildlife checklists at the ready for an exciting half day 'Five' game viewing experience in the world famous Kruger National Park. We set off early before breakfast in an open safari vehicle in search of lion, elephant, buffalo, rhino and leopard, and a multitude of other captivating wildlife, birds and plants species.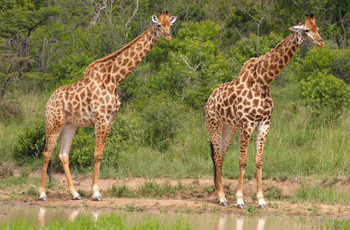 Savour the magic of this enormous wilderness, one of the largest game reserves in Africa, naturally bordered by the Limpopo and Crocodile rivers and the Lebombo Mountains to the east.
Accommodation: Perry's Bridge Hollow Boutique Hotel or similar.
Day 5 - The Kingdom of Eswatini (BLD)
Sit back and relax for an enchanting drive to the tiny Kingdom of Eswatini, a former British Protection Territory currently ruled by King Mswati III. Culture and heritage are deeply embedded in all aspects of Swazi life, and we gain an insight into these traditions by way of a Swazi cultural experience. We continue through Eswatini's capital Mbabane on the Mbabane River, and onto the picturesque rolling hills of the Ezulwini Valley for an authentic African shopping experience at the colourful Ezulwini Craft Market. Swazi artisans have a well deserved reputation for their skills in creating fine handcrafts and some have reached 'Master' status, so be sure to leave some space in your suitcase. Our overnight lodging is in the Ezulwini Valley.
Accommodation: Lugogo Sun or similar.
Day 6 - The Kingdom of the Zulu's (B)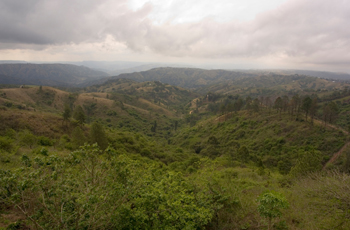 We begin our day with a leisurely breakfast before resuming our journey south through Eswatini to Zululand in the province of KwaZulu-Natal, passing traditional round huts in a peaceful rural setting. We arrive mid-afternoon at our hotel in the Umfolozi area. This region is renowned for its wildlife conservation efforts, in particular with the White Rhinoceros, and is a prime birding destination.
Accommodation: Protea Hotel Umfolozi River.
Day 7 - Durban (B)
Our morning begins with a short drive to Lake St Lucia where we join a cruise and take in this world-class wilderness area, separated from the Indian Ocean by a massive dune system. Hugging the lush KwaZulu-Natal coastline we head south to the tropical city of Durban, watching field upon field of sugar cane swaying in the breeze like natures version of the Mexican wave. KwaZulu-Natal is the hub of South Africa's sugar industry for both national and international markets. Check into your hotel just before lunch (own account). While away the afternoon at leisure, or you may decide to enjoy an optional afternoon Durban City Tour (own account).
Accommodation: Protea Hotel Edward or similar.

Day 8 - Gqeberha (formerly known as Port Elizabeth) / Knysna (BD)
The morning is free time until your collection and transfer to the airport for a mid-morning flight to the Eastern Cape city of Gqeberha (formerly known as Port Elizabeth) (cost of flight not included). 'PE' as the city is affectionately known, on Algoa Bay, is one of the major seaports in South Africa. Once everyone's flight has arrived, you will be greeted by a new guide who will take you on this next part of your journey through South Africa to the Tsitsikamma National Park. This magnificent wilderness, with its deep gorges, cliffs, tidal pools and evergreen indigenous forests will leave you spellbound. Continuing on into the Western Cape, we reach our overnight resting place, Knysna, a popular holiday destination in the heart of the famous Garden Route. Accommodation: Knysna Hollow Country Estate or similar.

Day 9 - Knysna (BL)
Enjoy a unique perspective of Knysna and its surrounds as we cruise on the peaceful Knysna Lagoon and visit the Featherbed Nature Reserve. Have your cameras ready for the amazing view of the 'Knysna Heads', imposing sandstone sentinels at the sea entrance to the huge tidal lagoon and its forests, marshes and pristine beaches. After lunch the remainder of the day is at leisure to enjoy the sights of Knysna. Learn more about the regions famed oysters perhaps, or explore the interesting array of boutiques, curio shops and cafes along the waterfront area.
Accommodation: Knysna Hollow Country Estate or similar.
Day 10 - Oudtshoorn (BL)
We spend the morning taking in the spectacular views of the coastal plateau from Outeniqua Pass en route to Oudtshoorn in the Klein Karoo region. Known as the 'feather capital of the world', Oudtshoorn is the heart of South Africa's ostrich industry dating back to the mid-1800's.
After lunch we learn more about these inquisitive, flightless birds during a tour of an ostrich farm followed by a fascinating tour of the Cango Caves. This elaborate underground fairyland, one of South Africa's unique natural landmarks, is truly a sight to behold.
Accommodation: Queens Hotel or similar.
Day 11 - Cape Town (B)
Enjoy a day of incredible vistas and a kaleidoscope of scenery as we make our way to the effervescent city of Cape Town. During the whale season we travel via the charming seaside village of Hermanus where we may be lucky enough to catch a glimpse of the majestic and playful Southern Right Whales frolicking offshore (July to November only). Out of season, our journey to Cape Town is along the renowned 'Route 62', a picturesque drive that meanders through mountain passes, by rivers and past fruit orchards and world class vineyards.
Accommodation: Protea Hotel President or similar.
Day 12 - Cape Peninsula (B)
A full day touring Cape Town's rugged Cape Peninsula along the stunning Atlantic seaboard enveloped by the glistening Atlantic Ocean and the indomitable slopes of Lion's Head and the Twelve Apostles. We take a breather at the attractive fishing village of Hout Bay, where you may opt to join a cruise (own account) to Seal Island to be entertained by the crazy antics of the local seals or just sit back and enjoy the authentic harbour-side ambience.

We continue to the Cape Point Nature Reserve before stopping off to see the affable penguins of Boulders Beach. On returning to Cape Town, we pass through the quaint naval village of Simon's Town overlooking beautiful False Bay.
Accommodation: Protea Hotel President or similar.
Day 13 - Cape Winelands (B)
Today we soak up the fresh, tranquil scenery of the Cape Winelands, an area well known for its white Cape Dutch homes. This eye-catching and timeless style, with its ornate rounded gables was developed by Dutch and French settlers in the 17th and 18th centuries. Traditionally, the central gable of each house furnished a distinctive design which represented the unique signature of each home. We take a look at the towns of Paarl and Stellenbosch, the elegant heart of the Cape's wine region, before wine tastings at two well known wine estates. A visit to the Huguenot Memorial Museum and the Afrikaans Language Monument provides a historical perspective.
Accommodation: Protea Hotel President or similar.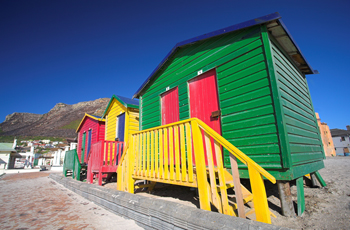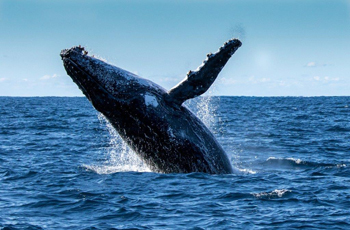 Day 14 - Cape Town (B)
This brings us to the end of our 'World in One Country' tour. After breakfast, the hotel will assist you with checking out before you transfer to the airport for your flight home.
Prices (quoted in ZAR)
High Season: 01 Jan - 30 Apr 2023
R51,960 per person sharing
R10,705 single room supplement
Low Season: 01 May - 31 July 2023
R48,285 per person sharing
R9,090 single room supplement
Peak Season: 01 Aug - 31 Dec 2023
R52,830 per person sharing
R11,070 single room supplement

High Season: 01 Jan - 30 Apr 2024
R56,265 per person sharing
R11,655 single room supplement
Low Season: 01 May - 31 July 2024
R53,175 per person sharing
R10,210 single room supplement
Peak Season: 01 Aug - 31 Dec 2024
R57,530 per person sharing
R12,290 single room supplement

** This tour departs Johannesburg weekly, on a Sunday
Tour Price Includes
Transportation in an air-conditioned micro-bus or 18-seater mini bus
Professional guides that escort the tour
Twin accommodation (3 star) with private facilities
The following meals: 13 breakfasts / 3 lunches / 4 dinners
Airport transfers
Hotel porterage fees
Kruger National Park Conservation Levy
Please Note
* * The internal flight between Durban and Gqeberha (formerly known as Port Elizabeth) on day 08 is excluded. African Travel Gateway can assist in booking this. The flight needed is to depart Durban (Umhlanga) before 09h00. The tour will continue from Gqeberha (formerly known as Port Elizabeth) between 10h00-10h30.
* Visa conditions apply for Eswatini and passports are required.