On this 12-day Honeymoon itinerary to Southern Africa we cover three 'must see' aspects: City, Safari & Beach. We split the time over Cape Town and its magnificent surroundings, a safari in the Kruger National Park area and end it with a few days at one of Mozambique's best beach destinations for some time to relax in the sun. Of course, we can tweak the details of the itinerary to suit your time requirements.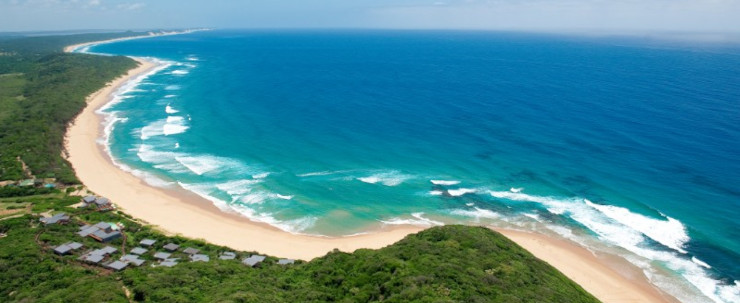 Itinerary at a Glance
Day 1 – Arrive in Cape Town, and transfer to the Queen Victoria Hotel.
Day 2 - Privately guided Cape Side Car tour of the Cape Peninsula.
Day 3 – Cheese, Wine & Chocolate Tour.
Day 4 – Transfer to Cape Town Airport for your flight to Kapama Game Reserve. Kapama Karula Lodge.
Day 5 & 6 – Day on safari at Kapama Karula Lodge.
Day 7 – Depart Kapama for White River. Oliver's Lodge.
Day 8 – Depart White River for Kruger Mpumalanga Airport to board your flight to Mozambique. White Pearl Resort.
Day 9,10 & 11 – Days spent at leisure enjoying the beach and activities at White Pearl.
Day 12 – Depart White Pearl for Maputo Airport to board your flight back to Johannesburg and continue your onward journey.
Day 01 - Arrive Cape Town
On arrival at Cape Town International Airport, you will be greeted and transferred to the Queen Victoria Hotel where you will spend the next (03) nights in an executive Suite on a bed-and-breakfast basis.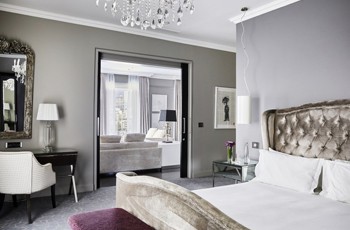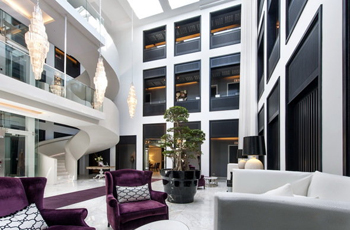 Situated in the heart of Cape Town, the Queen Victoria Hotel welcomes you to experience the very essence of distinguished luxury, where classic elegance meets contemporary design. Its prime location in a quiet, historic precinct near the V&A Waterfront allows for a serene city escape as well as convenient access to a range of outstanding amenities.
Day 02 - Cape Town
After breakfast, enjoy a full day privately guided Cape sidecar tour of the peninsula. Depart the city via the Atlantic Seaboard through the coastal suburbs of Clifton, Camps Bay & Hout Bay.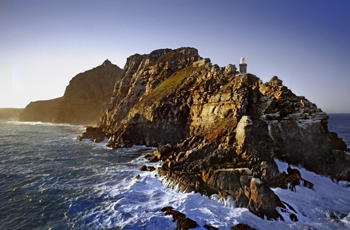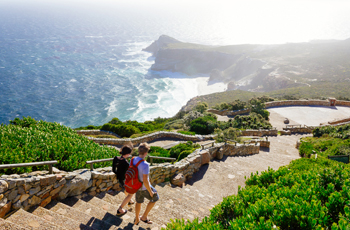 After Hout Bay, head over Chapmans Peak Drive through Noordhoek, Oceanview & Scarborough and on to the Cape of Good Hope. Stop for an hour at Cape Point while you visit the lighthouse via the famous funicular.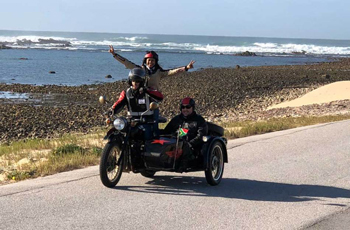 Re-board your sidecar and head out the reserve to Boulders penguin colony via Smitswinkel and the False Bay coastal road. Spend some time with the penguins and then head out along the coast via Simon's Town, Fish Hoek to Kalk Bay. Enjoy a seafood lunch (for your own account) in Kalk Bay harbour. After lunch, head over the scenic Boyes Drive above Muizenberg, famous for its surfing waves, and on to the Constantia Winelands district. Choose a wine estate to experience some wine tasting before heading back to the city.
Day 03 - Cape Town
Following breakfast you will be transferred for your full-day privately guided Cheese, Wine & Chocolate Tour including a deluxe lunch. Sample some of the finest cheese and wines that the Cape Winelands has to offer. Indulge in a luxurious wine and dark chocolate pairing that will leave you wanting more.

Highlights include:
Cheese, Chocolate and wine tasting at prestigious wine estates in the Paarl, Stellenbosh and Franschhoek
Lunch at a restaurant of your choice
Enjoy a scenic tour of the Cape Winelands
Accommodation: Queen Victoria Hotel. Meal plan: Breakfast, Lunch (as included in Cheese, Wine & Chocolate Tour).
Day 04 - Cape Town to Kapama Game Reserve
After an early breakfast, you will be transferred to Cape Town Airport in time for your flight to Eastgate Airport in Hoedspruit, Limpopo. You will be greeted and transferred by road to Kapama Game Reserve where you will spend the next (03) nights in a Superior Suite at Kapama Karula Lodge on a fully inclusive basis.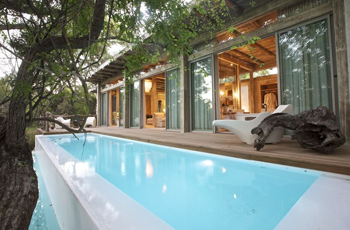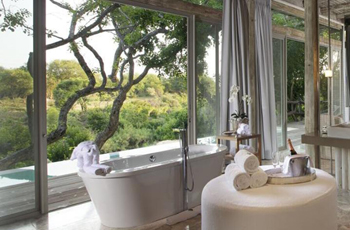 Day 05 - Kapama Game Reserve
Spend an exciting day on safari at Kapama Private Game Reserve. Located in the greater Kruger area, this Big 5 reserve is made up of savannah and riverine forests.
Enjoy two game drives a day. Accompanied by a skilled ranger and tracker, you can expect to encounter a diverse range of animal and bird species. Since this is a Big Five reserve, encountering lions, leopards, elephants, rhinos and buffalo is possible over a two-day safari.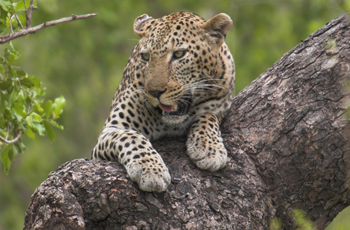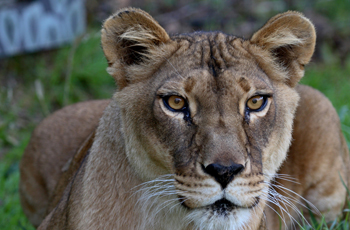 While seeing Big Game is always exhilarating, many other smaller species are also captivating, and birding enthusiasts will be delighted at the approximately 350 species of bird recorded on the reserve. Throughout the day, you will likely see wildlife such as Nyala antelope, Vervet monkeys or even a few of the Big Five. Exchange one game drive to experience the African bush on foot under the guidance of a skilled ranger. Your guide will point out medicinal plants, insects and birdlife along the way, and share traditional tracking skills such as using animal footprints and scat to identify animals. This is a truly memorable, authentic and intimate encounter with nature and our wildlife.
Day 06 - Kapama Game Reserve
Enjoy another heavenly day appreciating Kapama's delightful surroundings and partaking in the Lodge's inclusive game drives and guided walks. The lodge also offers external activities such as hot air balloon rides over the bush on a nearby property. Or perhaps pamper yourself after a day out in the wild, there's nothing more welcome than a pampering treatment. Our luxurious Karula Spa is a haven of relaxation and calm.

Day 07 - Kapama to White River
Following an early game viewing activity and breakfast, you will be transferred via the Drakensberg escarpment to White River. Here you will spend 01 night at Oliver's Lodge in a luxury room on a bed-and-breakfast basis.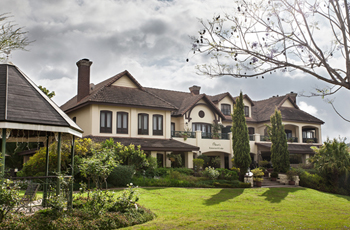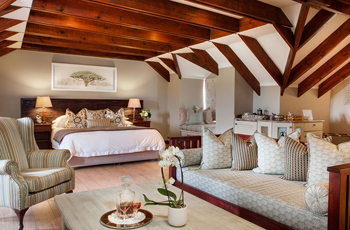 Surrounded by the lush forest of the Mpumalanga province, Olivers's is situated on the secure White River Country Estate overlooking the first green of the 18-hole championship White River Golf Course. Nestling in a sylvan setting the lodge echoes a traditional luxury. Relax on our verandahs through warm Lowveld days, doze in front of a blazing log fire in our lounge and laze away the day at our pool
Day 08 - White River to Mozambique
After breakfast, you will be transferred to Kruger Mpumalanga International Airport where you will board your flight to Kosi Bay in Mozambique – an ideal beachside complement to the city and safari portions of your honeymoon! On arrival in Mozambique, you will be met and transferred to the fresh and modern White Pearl Resort where you will spend the next 04 nights in a Pool Suite on a fully inclusive basis (Full breakfast, lunch, high tea, three-course dinner, canapes at the pool, mini-bar, teas, coffees, local beers, soft drinks, selection of spirits, cocktails, mini-bar spirits, house wines, sparkling wine and bottled mineral water. Included in your stay is a town tour, beach picnic, beach sports, stand-up paddle boarding, local drumming performance, neck & shoulder massage, snorkelling off the beach, stargazing/moon gazing, kayaking, surfing, shoreline fishing, guided lake walks, fat bikes, beach boot camp and turtle walks (seasonal).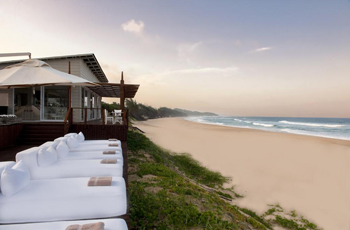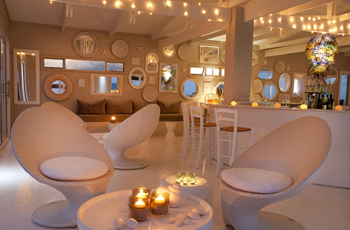 White Pearl Resorts offers the ultimate beach luxury in Africa. Experience elegant simplicity at this exclusive beach resort set in the dunes of the untouched shores of southern Mozambique. On a magnificent stretch of coastline, tucked behind Casuarina trees, experience a place so beautiful and so pure, quite unlike any other in all of Mozambique.
Day 09, 10, 11 - Mozambique
The next few days are yours to spend at leisure and completely immerse yourself in the magic of the White Pearl Experience:
- Natural Beauty
Delight in the natural beauty surrounding the Resort, from the Indian Ocean to the East to the Maputo Elephant Reserve to the West. Experience a place so beautiful and so pure, quite unlike any other in all of Mozambique.
- Laid-back Luxury
Take a dip in your own plunge pool, relax on the spacious deck, cool off in a refreshing outdoor shower or retreat to the intimacy of your air-conditioned bedroom surrounded by nature. Your timeless, breezy retreat maximises the breathtaking views and creates private outdoor spaces for you to just be.
- Pure Indulgence
Experience the taste of Mozambique through authentic cuisine with a signature White Pearl touch. Our delightful breakfasts, rustic tapas, exclusive dinners and heavenly desserts offer a unique fine dining experience.
- Relax & Revive
Surrounded by soothing sounds and calming scents, experience a variety of spa treatments. Feel all tension release with a massage designed to ease your muscles and relax your body and mind.
Stretch out on one of the beautiful oversized day beds or comfortable loungers while you indulge in a refreshing cocktail with views over the great expanse of ocean and white sands.
- Incredible Adventures
Swim in the beautiful depths of the ocean alongside majestic dolphins and glide over exquisite coral reefs on an exclusive ocean safari.
The resort offers unique diving experiences on one of the world's top pinnacle reefs. A variety of dive spots offer something for everyone, from exhilarating shark sightings to multitudes of fish and vibrant corals.

Explore the natural surroundings on horseback or take a walk on our idyllic beach. Our sheltered bay is home to a myriad of sea creatures from the resident dolphins and migrating humpback whales to the endangered turtles who return each year to lay their eggs on these protected shores.
You'll experience an unforgettable vacation, with memories to last a lifetime.
Day 12 - Mozambique to Johannesburg
Today, your incredible honeymoon tour draws to a close. After breakfast, you will be transferred back to Maputo Airport where you will board your flight to Johannesburg, South Africa. On arrival at Johannesburg's OR Tambo International Airport, you will continue as per your own arrangements. Meal plan: Breakfast.
Tour Cost (quoted in ZAR for the South Africa portion and USD for the Mozambique portion)
Jan - Apr 2023
R103,815 per person sharing x 02 adults (for the South African portion)
$1,470 per person sharing x 02 adults (for the Mozambique portion)
May - Aug 2023
R98,085 per person sharing x 02 adults (for the South African portion)
$1,290 per person sharing x 02 adults (for the Mozambique portion)
Sep - Oct 2023
R102,415 per person sharing x 02 adults (for the South African portion)
$1,470 per person sharing x 02 adults (for the Mozambique portion)
Nov - 19 Dec 2023
R102,645 per person sharing x 02 adults (for the South African portion)
$1,470 per person sharing x 02 adults (for the Mozambique portion)

Jan - Apr 2024
R104,184 per person sharing x 02 adults (for the South African portion)
$3,198 per person sharing x 02 adults (for the Mozambique portion)
May - Aug 2024
R101,160 per person sharing x 02 adults (for the South African portion)
$2,814 per person sharing x 02 adults (for the Mozambique portion)
Sep - Oct 2024
R106,419 per person sharing x 02 adults (for the South African portion)
$3,198 per person sharing x 02 adults (for the Mozambique portion)
Nov - 19 Dec 2024
R112,366 per person sharing x 02 adults (for the South African portion)
$3,198 per person sharing x 02 adults (for the Mozambique portion)

Above Costs Include:
03 Nights accommodation on a bed and breakfast basis (Queen Victoria Hotel)
03 Nights accommodation on a fully inclusive basis (Accommodation, All meals, snacks, tea/coffee, local and premium drinks, twice daily game viewing activities) (Kapama Karula Lodge)
01 Night accommodation on a bed and breakfast basis (Oliver's Lodge)
04 Nights accommodation on a fully inclusive basis (Full breakfast, lunch, high tea, three-course dinner, canapes at the pool, mini-bar, teas, coffees, local beers, soft drinks, selection of spirits, cocktails, mini-bar spirits, house wines, sparkling wine and bottled mineral water, laundry service (to the value of USD40 per adult per stay) (White Pearl)
Road transfers as per itinerary
Full-day private Cheese, wine and chocolate tour including a deluxe lunch
Full-day Cape Sidecar tour of the peninsula
Activities included in your stay at White Pearl:
Town tour (2018)
Beach picnic
Beach sports
Stand-up paddle boarding
Local drumming performance
Back, neck & shoulder massage (30 minutes)
Snorkelling off the beach
Stargazing/moon gazing (Subject to a fixed schedule and availability)
Kayaking & Surfing
Shoreline fishing
Guided lake walks with sundowners (2 hours)
Fat bikes
Beach boot camp (Subject to a fixed schedule and availability)
Turtle walks (seasonal Nov - Feb) (Subject to a fixed schedule and availability)
Ocean Safari (2 hours) (Subject to a fixed schedule and availability) (2019)
Maputo Special Reserve trip (5 hours) (2019)
Flights:
Cape Town - Eastgate one way, including taxes (Economy Class)
Nelspruit – Kosi Bay one way, including taxes (Economy Class)
Maputo - Johannesburg one way including taxes (Economy Class)
Above Costs Exclude:
Accommodation not specified
Meals and bar accounts not specified
Flights and airport taxes not specified
Visa if required
Additional tours/transfers/activities/entrances not specified
Telephone calls
Items of a personal nature
Gratuities
Laundry
Excluding oysters and lobster on the Beach Bar menu, champagne, premium beverages, premium cocktails, extra laundry, spa treatments, diving and additional activities while staying at White Pearl Resort