This 10-day honeymoon makes the best of 3 regions , popular destinations in Southern Africa. We include Cape Town, the Victoria Falls in Zambia, and the world-famous Okavango Delta in Botswana. This honeymoon is designed around allowing the newlyweds to have time to relax and enjoy experiences, as well as encompass a mix of South African cities, natural splendour, and of course safari.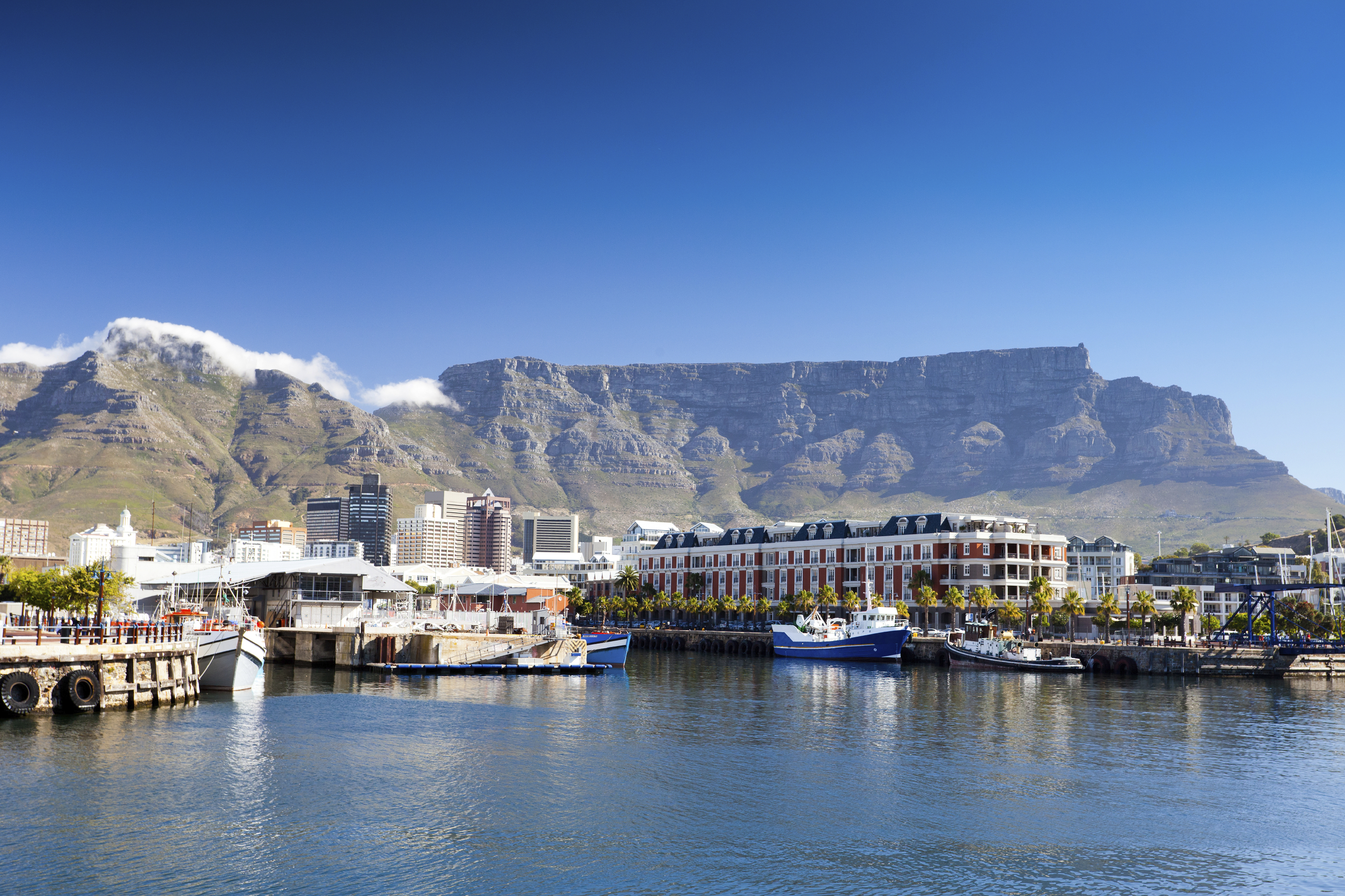 The Itinerary at a Glance
* 3 Nights at Twelve Apostles, Cape Town, South Africa
We make the best of your time in the mother city and explore the Cape Peninsula & Winelands
* 3 Nights at Tongabezi Lodge, near Victoria Falls, Zambia
Spend 3 nights in secluded luxury and enjoy the many experiences of the Victoria Falls area
* 3 Nights at Tuludi, Khwai Private Reserve, Okavango Delta, Botswana
Enjoy 3 nights of safari in this pristine wilderness, known for its prolific wildlife
Day 01 - Arrive Cape Town
On arrival at Cape Town International Airport, you will be greeted and transferred to The Twelve Apostles Hotel in Camps Bay where you will spend (03) nights in a Superior Sea Facing Room on a bed and breakfast basis. This delightful beachfront hotel is located above the Atlantic Ocean, flanked by the majestic Twelve Apostles and Table Mountain, this award-winning hotel offers luxurious rooms and exquisite dining experiences. Savour seafood and fine dining at Azure Restaurant, enjoy delicious cocktails and breathtaking sunsets at The Leopard Bar and luxuriate in our holistic spa with stunning outdoor gazebos.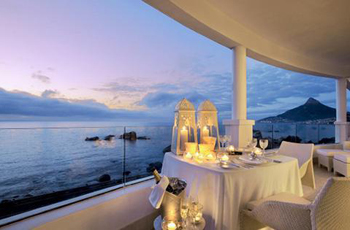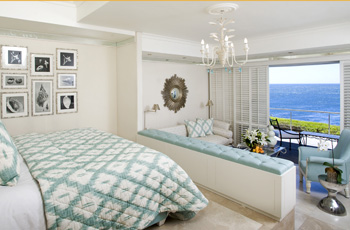 Few places linger in the memory like The Twelve Apostles Hotel. This is an unforgettable backdrop to an occasion that demands to be remembered. No other location offers such a heady mix of wild ocean, soaring mountains, unspoilt parkland, and seductive luxury. There's nothing like a little peace, quiet and pampering to stir up a romantic interlude.
Day 02 - Cape Town
After breakfast, enjoy a private full-day Cape Peninsula Tour including a deluxe lunch (all beverages and gratuities for your account). Departing from your hotel, the tour offers an insight into the culture, history and geography of South Africa's gorgeous Cape Peninsula.
Highlights of today's tour include:
• Cape Point and the Cape of Good Hope – dramatic, rugged tip of the Cape Peninsula.
• Boulders Beach – African Penguin colony.
• Hout Bay – charming fishing harbour and optional boat trip to Seal Colony.
• Simonstown – home of the historical South African Navy base.
• Fynbos vegetation – part of the Cape Floral Kingdom World Heritage Site.
• Kirstenbosch Botanical Garden – the world's only botanical garden part of a World Heritage Site.
• The chance of seeing baboons, bontebok, ostriches and Southern Right Whales (seasonal).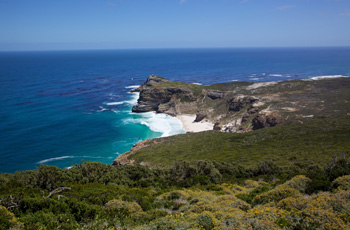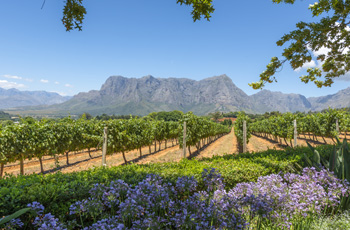 Admire spectacular vistas of the Atlantic Seaboard en route to the pretty fishing village of Hout Bay where an optional boat trip to view the Cape Fur Seal colony on Duiker Island is available (at your own cost). Scenic Chapman's Peak Drive is truly one of the world's most spectacular mountain passes! Keep a look out for Southern Right Whales just offshore (June to November) and the unique Cape Fynbos vegetation which is home to birdlife such as the African black oystercatcher.
In the Cape of Good Hope National Park there is an opportunity to view wildlife including the Cape mountain zebra, bontebok, ostrich and baboon. Climb the steps, or ride the funicular railway car, to the famous Cape Point Lighthouse followed by a visit to the Cape of Good Hope. Following lunch, enjoy a close-up viewing of the African Penguin colony at Boulders Beach. Continuing through Simonstown, take in views of Kalk Bay fishing harbour as we journey along the picturesque Boyes Drive mountain pass. Browse the magnificent Kirstenbosch Botanical Garden set on the lower slopes of Table Mountain before returning to your hotel.
Day 03 - Cape Town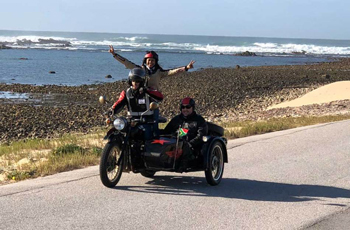 Following breakfast, embark on a private full-day Cape Sidecar Winelands Tour (all food, beverages and gratuities for your account). After your meet & greet with your driver board your sidecar & head out to the Winelands area via the N1 highway. The first stop is The Spice Route. A farm where you can indulge in a host of tastings (Wine, beer, chocolate, artisanal cheeses & lots more..) in a beautiful setting. Continue to Fairview Wine Estate next door & enjoy a taste of their wines accompanied by a cheese platter made from the milk of the resident herd of goats.
After stocking up on some quality wine, re-board your sidecar & head through the picturesque countryside towards Franschhoek and stop off at Boschendal Wine Estate for lunch (picnic optional). After lunch, head over Helshoogte Pass (optional stop at Delaire to enjoy the views) towards the town of Stellenbosch. After a brief driving tour through Stellenbosch, head towards the famous Van Ryns Brandy Distillery where you can indulge in a session of brandy & chocolate pairing. Afterwards, head back to Cape Town via the N2 highway.
Day 04 - Cape Town to Livingstone, Zambia
After an early breakfast, you will be transferred to Cape Town Airport in time for your flight to OR Tambo International Airport in Johannesburg and a connecting flight to Livingstone Airport in Zambia. You will be greeted and transferred to Tongabezi Lodge where you will spend the next (03) nights in a Honeymoon House on a fully inclusive basis (excludes prem wines or liqueurs and champagne).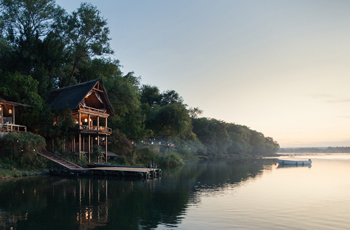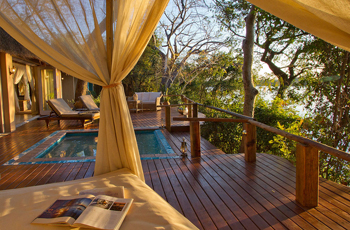 A comprehensive range of activities are also included in your stay:
• Sunrise and sunset boat trip on the Zambezi River.
• Guided canoeing excursion depending on water levels and hippo activity.
• Lunch on the local island with a guided walk.
• Fishing (equipment provided).
• Visit to Victoria Falls on the Zambian side (Falls entrance fees at own cost).
• Game drive in the Mosi-Oa-Tunya National Park (Park entrance fees at own cost).
• Walk in the gorge below the falls.
• Cultural visit to the Museum (Museum entrance fees at own cost).
• Local village visit.
• Mountain bike trail to a local village.
• Shopping trip on the Zambian side of the falls.
Built with the perfect view, indulgence and privacy in mind the Honeymoon House is the original blueprint for luxury Tongabezi accommodation. The private balcony overlooks the river, providing a perfect setting for a dip in the pool or a secluded candlelit dinner beneath the stars.
Alternatively, you can choose to dine with our other guests on one of the river decks or organise a private meal in one of the many other quiet spaces.
Day 05 - Livingstone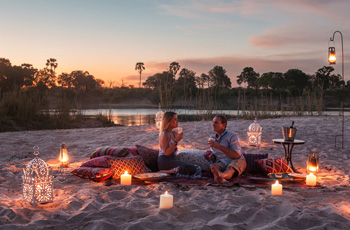 Spend a wonderfully relaxing day at leisure. The choice is yours - there is no set pattern to days at Tongabezi. Guests do as much or as little as they wish, with game drives, bush walks and boating trips all included in the price. Take a short guided tour of the majestic Victoria Falls. You can also enjoy the Falls from inside the gorge, from Livingstone Island and from the air., simply book times with your guide that are most convenient for you. A visit to Victoria Falls will no doubt be at the top of your list! One of the original natural wonders of the world, breathtaking Victoria Falls is a World Heritage Site and one of the most popular tourist attractions in Africa. The Falls, accessible from both Zambia and Zimbabwe, boast the best commercial white water rafting in the world, excellent fishing and a hair-raising bungee jump from the iconic Victoria Falls bridge.
Day 06 - Livingstone
Enjoy another heavenly day appreciating the delightful surroundings of Tongabezi Lodge and partaking in the Lodge's inclusive activities. Additional activities available in the area can be booked and paid for directly through the Lodge and include elephant back safaris, a tour of Livingstone Island, microlight and helicopter flights over Victoria Falls and jet boat rides in Batoka Gorge.

Day 07 - Livingstone to Tuludi, Okavango Delta, Botswana
Following breakfast, you will be transferred by road to the Kasane Airport on the northern border of Botswana where you board a light aircraft for a flight to the remote Tuludi, a camp in the Khwai Private Reserve on the edge of the Okavango Delta.

Day 08 - 09 - On Safari at Tuludi, Okavango Delta, Botswana
Tuludi is located in a part of the Okavango Delta where the true wetland experience merges with the vast adjoining bush. This allows this camp a mix of habitats from wetlands and floodplains to mopane woodlands and water pans. It is an area rich in game (wildlife), including lion, elephant, leopard, and buffalo as well as many other species.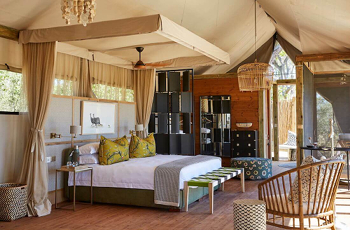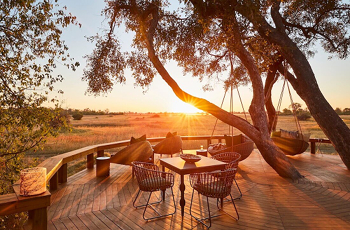 The accommodation in the camp takes the form of truly luxurious elevated en-suite safari tents (spanning 60 square metres). Each with its own plunge pools and views across the floodplains. The main area of the camp also has a pool and a 'tree house' library where guests can while away the heat of the day in the cooler breeze.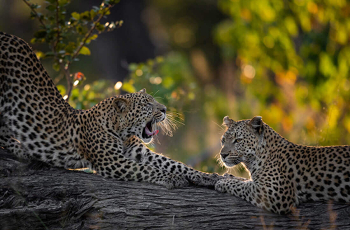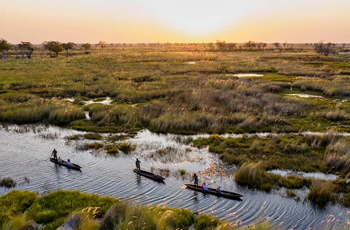 In terms of safari activities, the diverse habitat allows for a mix of traditional game drives in open safari vehicles, guided game walks, guided excursions in the mokoros (dug out) as well as boating. This Okavango experience is the right way to end a unique honeymoon.
Day 10 - Tuludi to Johannesburg
Today, your extraordinary honeymoon draws to a close. After breakfast, you will be transferred by light aircraft to Maun Airport, where you connect with your outbound flight back to OR Tambo International Airport in Johannesburg, South Africa. On arrival in Johannesburg, you will connect with your late evening outbound flight back home (flight at your own arrangements).
Tour Cost
The itinerary is quoted in ZAR for the South Africa section & USD for the Zambia & Botswana section.
Jan - Mar 2023
R53,120 per person sharing x 2 adults (for the South Africa section)
$6,090 per person sharing x 2 adults (for the Zambia & Botswana section)
Apr 2023
R38,940 per person sharing x 2 adults (for the South Africa section)
$7,060 per person sharing x 2 adults (for the Zambia & Botswana section)
May 2023
R37,835 per person sharing x 2 adults (for the South Africa section)
$7,505 per person sharing x 2 adults (for the Zambia & Botswana section)
Jun 2023
R30,875 per person sharing x 2 adults (for the South Africa section)
$9,130 per person sharing x 2 adults (for the Zambia & Botswana section)
Jul - Aug 2023
R36,155 per person sharing x 2 adults (for the South Africa section)
$9,925 per person sharing x 2 adults (for the Zambia & Botswana section)
Sep 2023
R34,895 per person sharing x 2 adults (for the South Africa section)
$9,130 per person sharing x 2 adults (for the Zambia & Botswana section)
Oct 2023
R47,985 per person sharing x 2 adults (for the South Africa section)
$8,695 per person sharing x 2 adults (for the Zambia & Botswana section)
Nov 2023
R48,825 per person sharing x 2 adults (for the South Africa section)
$7,060 per person sharing x 2 adults (for the Zambia & Botswana section)
1 - 19 Dec 2023
R42,820 per person sharing x 2 adults (for the South Africa section)
$7,060 per person sharing x 2 adults (for the Zambia & Botswana section)
Jan - Mar 2024
R52,353 per person sharing x 2 adults (for the South Africa section)
$7,226 per person sharing x 2 adults (for the Zambia & Botswana section)
Apr 2024
R42,415 per person sharing x 2 adults (for the South Africa section)
$8,317 per person sharing x 2 adults (for the Zambia & Botswana section)
May 2024
R41,204 per person sharing x 2 adults (for the South Africa section)
$8,695 per person sharing x 2 adults (for the Zambia & Botswana section)
Jun 2024
R38,431 per person sharing x 2 adults (for the South Africa section)
$10,593 per person sharing x 2 adults (for the Zambia & Botswana section)
Jul - Aug 2024
R39,355 per person sharing x 2 adults (for the South Africa section)
$11,531 per person sharing x 2 adults (for the Zambia & Botswana section)
Sep 2024
R37,970 per person sharing x 2 adults (for the South Africa section)
$10,593 per person sharing x 2 adults (for the Zambia & Botswana section)
Oct 2024
R52,353 per person sharing x 2 adults (for the South Africa section)
$10,215 per person sharing x 2 adults (for the Zambia & Botswana section)
Nov 2024
R53,281 per person sharing x 2 adults (for the South Africa section)
$8,317 per person sharing x 2 adults (for the Zambia & Botswana section)
1 - 19 Dec 2024
R46,682 per person sharing x 2 adults (for the South Africa section)
$8,317 per person sharing x 2 adults (for the Zambia & Botswana section)

Above Costs Include:
03 night's accommodation on a bed and breakfast basis (Twelve Apostles Hotel)
03 night's accommodation on a fully inclusive basis (Tongabezi Lodge):
All meals
Bar accounts (excluding premium imports)
Laundry services
Inclusive activities at Tongabezi Lodge:
Sunrise and sunset boat trip on the Zambezi
Guided canoeing excursions depending on water levels and hippo activity
Lunch on the local Island with a guided walk
Fishing (equipment provided)
Visit the Vic Falls on the Zambian side (Falls entry fees U$ 20 per person extra - subject to change)
Game drive in the Mosi-Oa-Tunya National Park (Park fees U$ 10 per person extra - subject to change)
Walk in the Gorge below the Falls
Cultural visit to the Museum (Museum entrance U$ 5 per person extra - subject to change)
Local village visit
Mountain bike trail to local Village
Shopping trip on the Zambian side of the Falls
03 night's accommodation on a fully inclusive basis – (Tuludi)
All meals
Bar accounts (excluding premium imports)
Park fees
Laundry
Twice daily game viewing activities:
Game drives
River Cruise
Night drives
The services of a professional ranger and camp staff
All road & boat transfers as per itinerary
Sightseeing in Cape Town as per itinerary
01 Deluxe lunches in Cape Town as per itinerary
Sightseeing/activities as per itinerary in Livingstone & Cape Town
Tourism levy of 1 %
Flights:
Light aircraft transfers in Botswana as per itinerary
Cape Town - Johannesburg – Livingstone one way, including taxes (Economy Class)
Maun – Johannesburg, incl taxes (Economy Class)
Above Costs Exclude:
Visas if required
Personal items and gratuities
Bar accounts not specified and premium imports
Meals not specified
Flights not specified
Laundry not specified
Additional activities/sightseeing/entry/park fees
Travel Insurance