This 4 day tour of Zanzibar focuses on the Stonetown (its capital), as well as on other interesting aspects such as Kizimbani Village and fishing villages. This tour can easily be extended to allow for some time of the beaches of Zanzibar.

Itinerary at a Glance:
Arrive in Zanzibar
3 nights at Tembo House Hotel - Enjoy spice tours, cultural tours and sunset cruises
Depart Zanzibar
Day 1 - Arrival in Zanzibar, Stonetown
On arrival at the Zanzibar Airport or At Sea Ferry terminal, you will be met and transferred to the Tembo House Hotel in Stone Town. Here you will spend the next (3) nights on a bed and breakfast basis.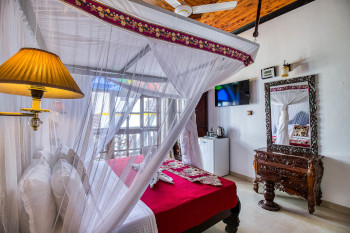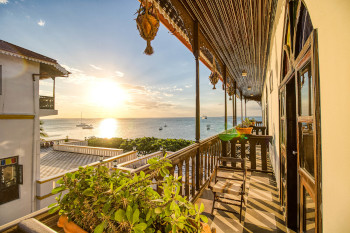 Day 2 - Full Day Spice Tour
This morning after your breakfast, you will be taken on your guided Tour of the Spice Plantation and Mangapwani Slaves Caves, including lunch and dinner before returning back to your hotel.
After your breakfast we shall depart from the hotel for enjoying the rare experience that prove out why Zanzibar is also known as the "SPICE ISLAND OF THE INDIAN OCEAN" - Spice tour, This involves visiting the spices growing areas to see different Spices and tropical fruits, in fact is an Spice Educational Tour, Guests will taste, smell some of fresh tropical fruits and Spices right on the spot depending on the season. In addition it involves a visits to the famous spices producing area where you can see medicinal, cosmetics, ornamental plants and rare herbs. Most of the interesting items are cloves, nut meg, rambutan, lipstick, iodine plant, lemon grass, vanilla, henna bush, shampoo plant etc. You will have the unique opportunity to purchase these exclusive spices straight from the source.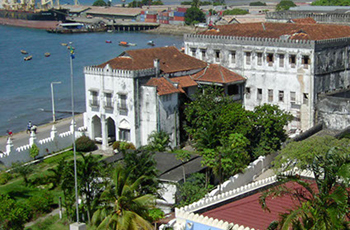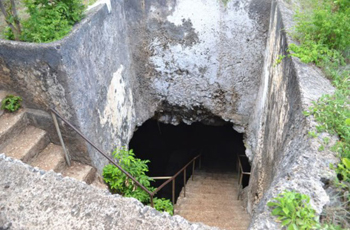 Finally you will visit the Kidichi Persian Baths that were built by the first Sultan of Zanzibar named Sultan Said Said bin Sultan in 1850 and Maruhubi Palace Ruins built by the third Sultan of Zanzibar named Sultan Said Baraghash Bin Said in 1880 which were built especially for housing 99 of his harem (Concubine) Swahili delicious lunch will be served at Serena Restaurant or similar restaurant at Mangapwani, Fishing Village .
This if followed by a visit to the Slave caves (Chamber) proceed back to stone town for rest of leisure day, dinner will be served at one of better restaurant in stone town before overnight.
Day 3 - Full Day Cultural Tour
Today you will enjoy a Cultural Tour with lunch and a Sunset Cruise.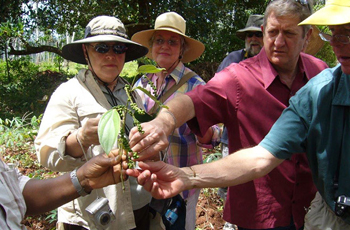 After breakfast we shall depart for a cultural tour. Today you will get a first hand glimpse at the everyday lives and enduring traditions of the Zanzibari people, on a visit to two separate and very special villages and also visit a local School, will enjoy seeing Coconut Palms, Thatching, Baskets, Weaving, pottery, Grinding Millets, rice, Coconut Rope Making, Coconut Palm Climbing, Local Cuisine Cooking, Zanzibar Aroma and Incense burning , Construction of local Homes, Bread Making, Spices, Banana Plantations, Seasonal Fruits, Visit the Children Local Koran Schools, Local Traditional Music/Songs and Dancers. The Half day guided tour begins and ends at your hotel where you will be driven to a notably local Village on outskirts of Zanzibar Town. Here you will be able to see while walking through the farm village and capitalizing on the village life of the locals who are always busy carrying on with their daily activities like: grinding millets with mortar pestles; thatching coconut palms; preparation of bread for evening meal – guests are welcome to enjoy and try the activities.
We move further to see locals climbing Coconut Palm Tree guests to try it out if they wish ; coconut products madafu milk; baskets; rope; poles coconut palm caps. Further afield cassava plantation and bananas with their various products can be seen and tasted cassava weaving of baskets, floor mats, brooms, food covers etc. Will set a prepared shadow place for a very local delicious feast lunch which shall be served while hot in very hygienically. We proceed to the last stop to be welcomed by drum-beats where gusts are requested to participate with refreshments of fruits of the season and soft drinks including coconut with milk(MADAFU).
In the evening, depart from the hotel for a sunset cruise along Stone Town waterfront, Dhow Sunset Cruise, this romantic local dhow cruise it is the most exciting sea safaris start from stone town sailing along the Indian Ocean and formely Azania long Beach, clients will get a good glimpse of wonderful scenes of the Indian Ocean, along the Stone Town shore lines. We will make your evening memorable and unforgetable one, soothing you with light sea breeze while our sea proffissional staff will serves you with varieties of aperitifs, experienced Swahili singers will entertain you with their traditional live music on board. The roaster is between the Prison Island, Green Snakes Island, Grave ISLAND etc. Return to the hotel for overnight.
Day 4 - Depart Zanzibar
After your breakfast have to ENJOY Visiting Stone town of Zanzibar for last shopping in the Narrow Streets of Zanzibar, Bazaar, souvenir and antique shops. Before escorted to Zanzibar Airport for your trip back home. (Flight at own arrangements)
Tour Cost
2023
$978 per person sharing (x 2 Adults)
2024
$960 per person sharing (x 2 Adults)
Price Includes
03 Night's accommodation on a bed and breakfast basis
All road transfers as per itinerary
Guided Spice Tour and Mangapwani Slaves Caves Tour
Cultural Tour and Sunset Cruise
Tourism Levy
Price Excludes
Visas if required
Personal items and gratuities
Laundry
Meals not specified
Bar accounts not specified and premium imports
Additional activities / sightseeing / entry fees / park fees
Flights
Airport taxes
Travel Insurance