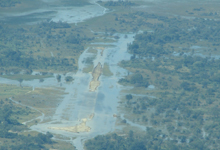 Have a look at the floods happening in the Okavango Delta ... these photos were taken on 21 June 2010. Although the sight is spectacular, the floods are quite disruptive to logistics for the camps and lodges in the area with waterlogged airstrips making access challenging to say the least (these pictures are of the areas in and around Xudum, Pom Pom and Nxabega).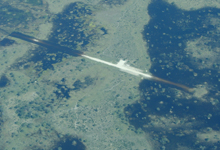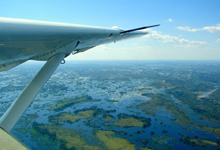 Photos are compliments of Chilli Pepper Charters.
For more info on the floods in the Okavango Delta, or on how to book a safari to this beautiful wilderness area send us an enquiry ...