After experiencing an African walking safari, you may just find yourself viewing the world a little differently and perhaps even absent-mindedly analysing your pets paw prints and the shape and size of their droppings in your back garden! An African walking safari is all about immersing yourself in nature, heightening your senses and forming an intimate connection with your surroundings - something we often forget in the busy lifestyles we lead in today's technology-driven world. Getting back to basics reminds you about the essence of life and an African walking safari is the perfect way to re-discover Mother Nature.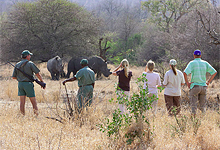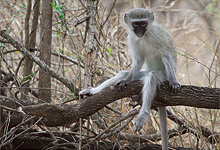 Walking safaris were how 'the safari' originated and continue to be the most interesting, exhilarating and sensorially engaging way to experience the African bush. The walking safari takes a number of different forms and we provide a detailed explanation of the different types of African Walking Safaris for your perusal.
The itineraries below offer an example of some of our walking safaris available and we can also tailor-make a walking safari to suit your specific interests, budget and requirements.